Inno Morolong hospitalised after car crash
Inno Morolong hospitalised after car crash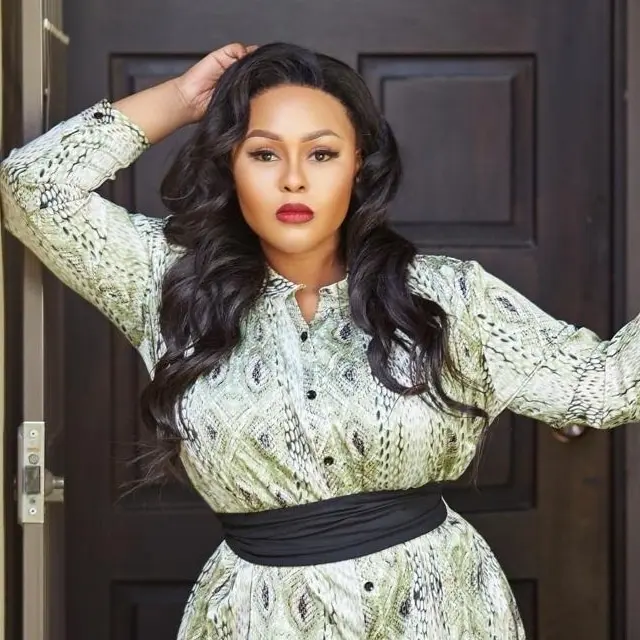 Diamond & Dolls reality TV star and club host Inno Morolong said she is grateful she survived a car crash that should have taken her life.
The star was on her way home to Welkom in Free State on Saturday afternoon when she was involved in the car crash that left her hospitalised.
Inno said she lost control of the car because of a pothole.
"I was involved in a horrible accident. My car is a write-off. I am badly hurt. I almost lost an eye. I am in pain. My whole body, my arm even my speech is not fine.
"I was in Johannesburg going home to the Free State on Saturday. I thank God I didn't die. I managed to escape. The car was already in flames. I managed to unlock it. I couldn't see anything because I was bleeding from my eye. I managed to get my phone. Everything is burnt. All my travel bags, everything that belongs to me is burnt," she said.
The socialite told TshisaLIVE she got out in the nick of time.
"The smoke was coming out while I was still inside. I managed to escape. People got there when it was too late because I lost everything in that car that was valuable but I thank God for my life," she said.
Video clips of a car burning have made rounds on social media with tweeps claiming it was the car the star was driving.
Sociliate Inno Morolong survives an accident with the car burning into ashes… She was rushed to hospital. pic.twitter.com/qpdlYeHcc4

— The Lord Of The Wings @Arsenal Biggest fan 🏐⚾ (@lisa_maliee) May 7, 2022
Diamond & Dolls co-star Tebogo Ramokgadi wished Inno a speedy recovery, and requested the matter be handled with the sensitivity and care required for her privacy.
"We are all shocked. It's a serious accident. It's scary. I'm hurt and traumatised by the news of the accident. We will be with her throughout her recovery," Tebogo said.
The Real Housewives of Durban star and businesswoman Nonku Williams headed to Instagram to wish Inno a speedy recovery
"Wishing this beautiful woman @innomorolong a speedy recovery. May God send His divine healing power over you," she wrote.
Inno, who has made headlines for scuffles with Gigi Lamayne and other personalities, is no stranger to reality TV, having featured on MTV Base's Fix my Love and Mzansi Magic's Date My Family.
Speaking to TshisaLIVE at the time of the season 1 premier of Diamond & Dolls, the star said she it was a natural fit.
"This is just a walk in the park for me. It has never been the plan but I get offers I can't reject," Inno said.