Inno Morolong exposes all clubs owing her money for bringing slay queens
Inno Morolong exposes all clubs owing her money for bringing slay queens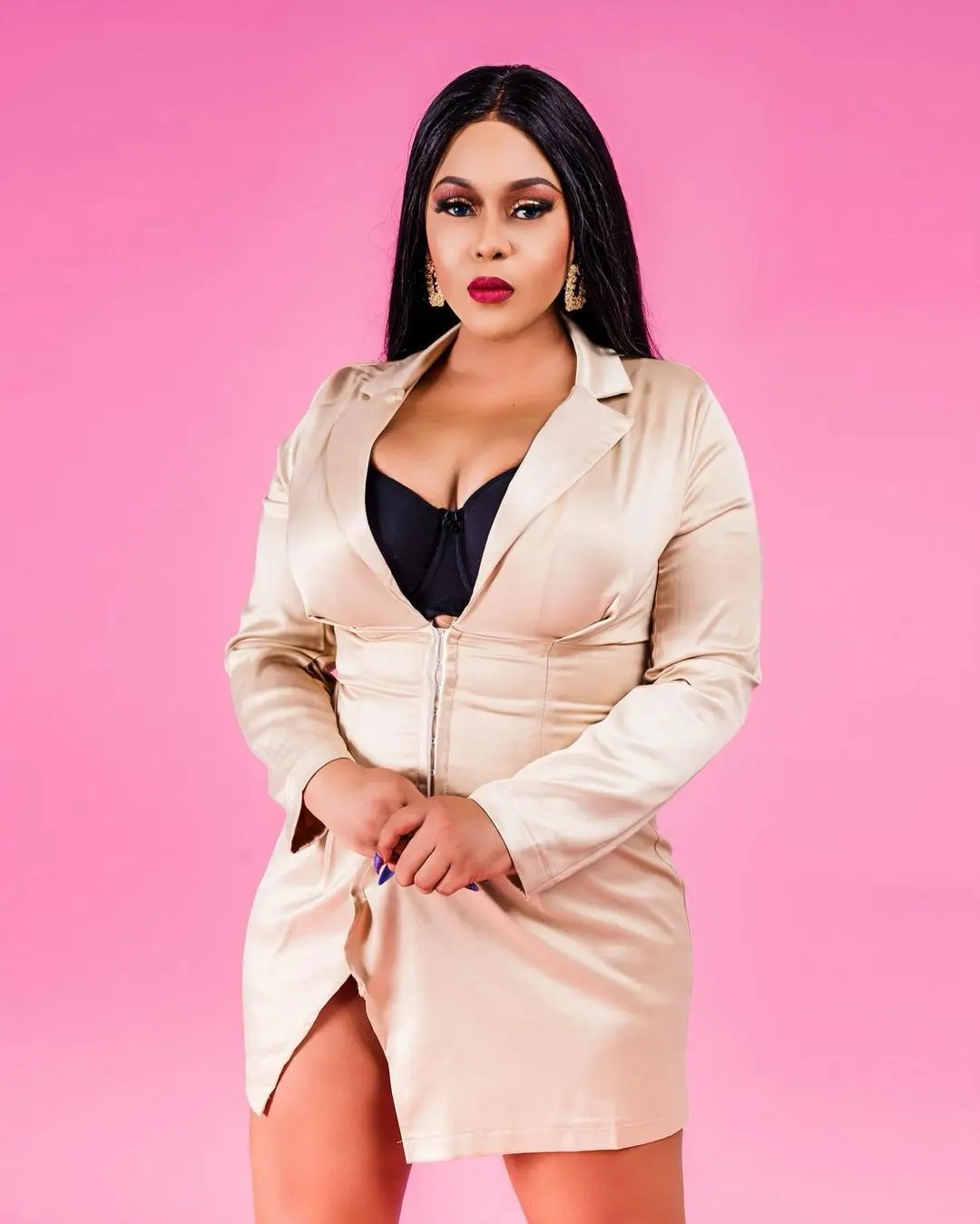 Club host and socialite Inno Morolong recently took to her Instagram stories and exposed clubs she works for alleging that they have not paid her for the services she rendered.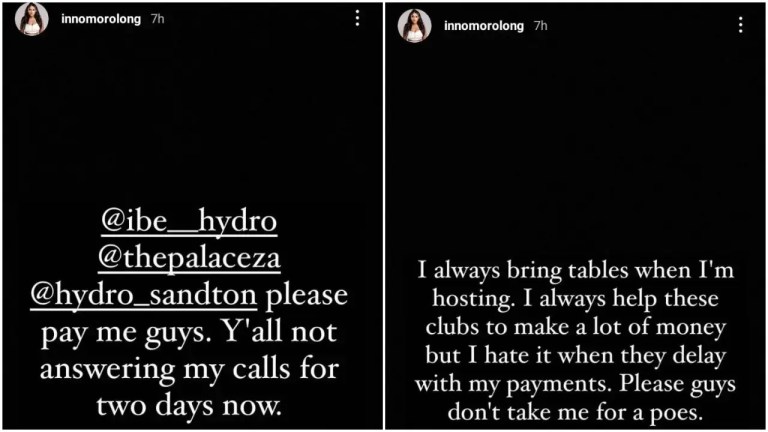 She said despite all the hard work she brings and the full tables she attracts, some clubs still delay her payment.
She has resorted to naming and shaming the clubs that have been ignoring her phone calls.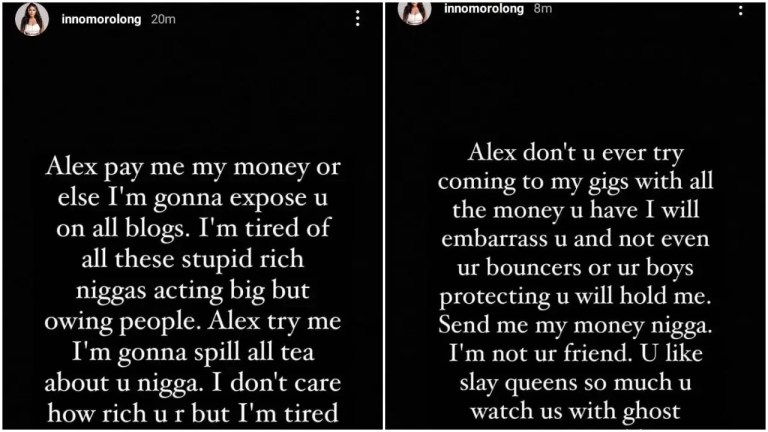 Recently, Inno Morolong found herself on the wrong side of the law after she physically assaulted a girl who refused to follow her to a hotel after a night out.
Videos of a bloodied girl surfaced online with credible sources claiming the girl was beaten up by the influencer.
Rumours claimed the 'dangerous' influencer was in the habit of linking up girls with men from parties she hosts.
She once openly revealed that she was looking for beautiful girls who wanted free drinks and groove vibes to link up with her. The invite didn't sit well with activists who accused her of running a human trafficking business in broad daylight.
In this incident, Inno Morolong was accused of forcing a girl who's claimed to be her friend to follow her to a hotel with other girls. It is claimed that the victim refused to go with her for unknown reasons and a fight ensued leading to her being left bleeding on the floor.