DJ Zinhle launches own wig brand
DJ Zinhle launches own wig brand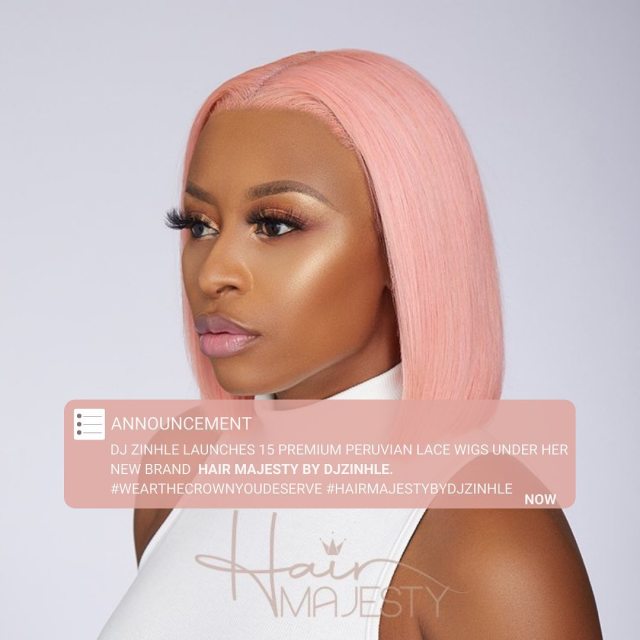 Businesswoman and award-winning music artist Ntombezinhle Jiyane, best known as DJ Zinhle, has revealed her new wig range 'Hair Majesty', a line of premium Peruvian lace wigs and HD frontals.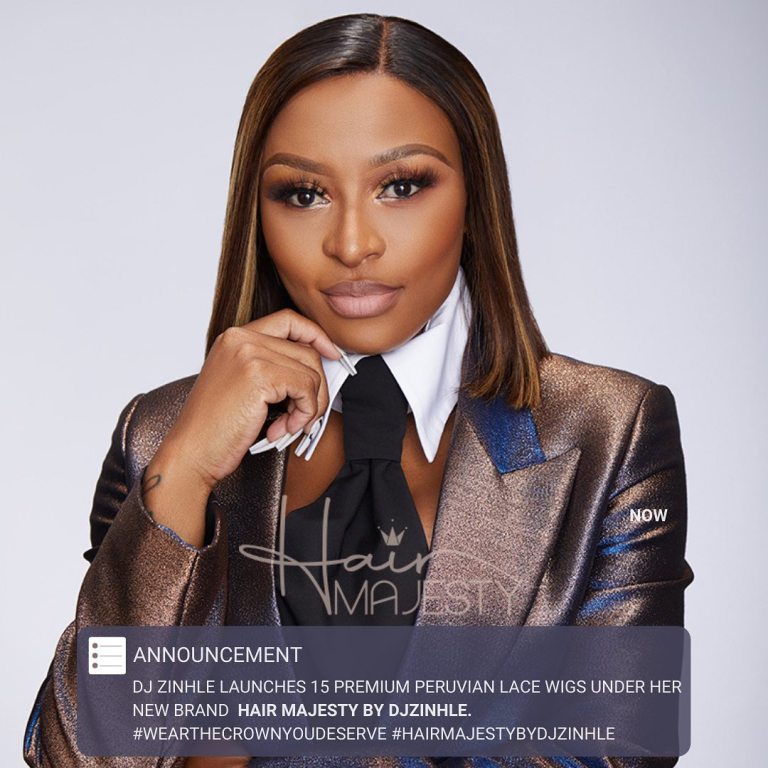 The star made it known through her Twitter.
The new line of wigs adds to the long list of entrepreneurial endeavors Zinhle has been a part of.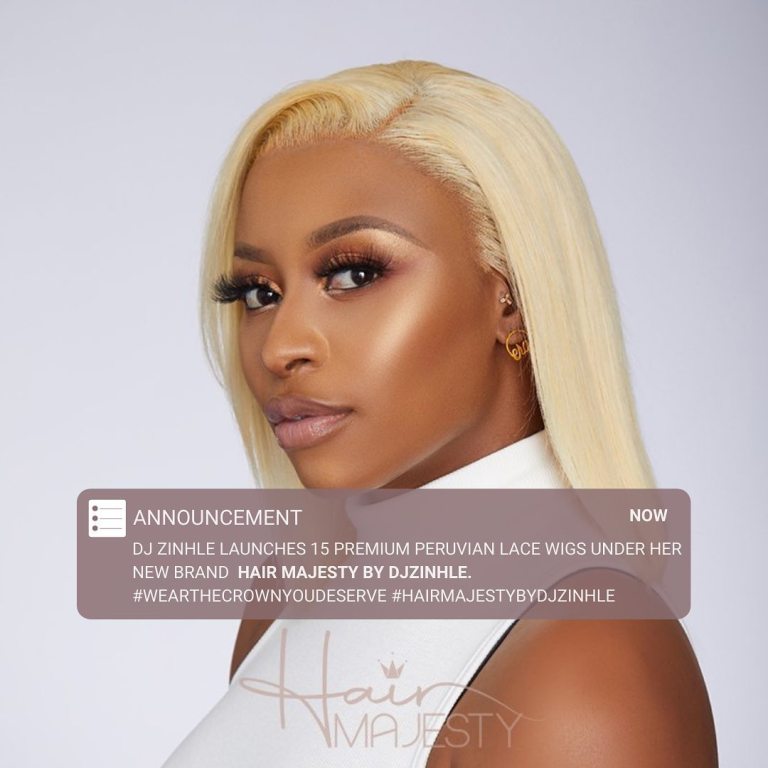 This includes taking over as CEO of international sparkling wine brand Boulevard Rosé; being the founder of Era by DJ Zinhle, an accessory and eyewear brand; as well as co-owning a homeware and lounge brand in her name, Jiyane Atelier.
Installing and wearing a beautiful wig has become a big part of Jiyane's career over the last few years.
DJ Zinhle tweeted: "I'm so excited to let you all know that HAIR MAJESTY BY DJ ZINHLE is finally here"
See tweet below:
BIG ANNOUNCEMENT‼️

I'm so excited to let you all know that HAIR MAJESTY BY DJ ZINHLE is finally here 👸🏾💁🏾‍♀️

Go to https://t.co/8QS7JQMvbO to shop from my first release of 15 premium Peruvian lace wigs and #WearTheCrownYouDeserve 👑#HairMajestyByDJZinhle pic.twitter.com/TufuTlnHgk

— #Indlovu #ERAbyDJZinhle #ZeeNation (@DJZinhle) June 1, 2021
Go to https://t.co/2kMGTejugP pic.twitter.com/1mhaQxRfvW

— #Indlovu #ERAbyDJZinhle #ZeeNation (@DJZinhle) June 1, 2021