Influencer Tebogo Thobejane speaks on being called a slay queen
Influencer Tebogo Thobejane speaks on being called a slay queen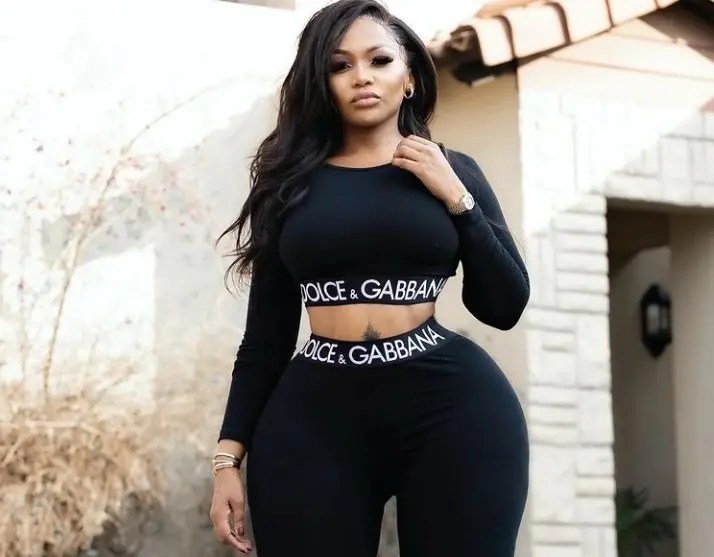 Actress Tebogo Thobejane is making waves online with her podcast City Girls produced by MacG's network, and she's confident it will get her internationally recognised.
Speaking to TshisaLIVE, Tebogo said seeing her first episode reach more than 300,000 views was it was a lifelong dream to become a successful talk show host.
"It's been something that has been in my dreams for so many years. I remember when I was a 13-year-old and the only thing I used to watch after school was the Oprah Winfrey talk show. That show used to give me so much joy and I'd always say to myself: 'One day I want to be like Oprah Winfrey,'" she said.
The 41-year-old mother of one said she hopes to see her show broadcast on television as her she believes the topics she unpacks were educational.
"My numbers are getting ridiculous. I guess he [MacG] saw something in me and he's very supportive in letting me talk about the topics I want to talk about. It's educational, it's about teaching women self-confidence and talking about different jobs, it's just for us to have open conversations so things don't have to be taboo with people ending up taking their own lives or feeling stuck in not being themselves."
"What I want to get to at the end of every conversation is that we shouldn't judge anyone, we should let people do what they have to do to survive but also do it from a well-informed perspective."
As she plans to upload two episodes in a month, Tebogo hopes to attract sponsorships and have agents take note of her.
"I'm constantly pushing. People think girls like me, doors are always open for them. I think by now I should have a reality show, which I don't. We try to represent girls who work and are pushing for business. Hopefully one day I'll get a call from a radio or TV station."
Tebogo said people should not "sleep" on her as she plans to take the show international and interviewg personalities from all around the world.
"City Girls is international. It's going to show anything is possible."
While running a hair product line, selling waist trainers and waiting to find out her position on SABC2's Muvhango, Tebogo is set to make a cameo in a US movie coming out in March.
"It's not a big role but it was something. I've been hustling as a child. I'm an inspiration, and people are yet to see more from me."