Influencer Sabelo Sithole and actress Phumzile Mlangeni demand damages from Moja Love TV
Influencer Sabelo Sithole and actress Phumzile Mlangeni demand damages from Moja Love TV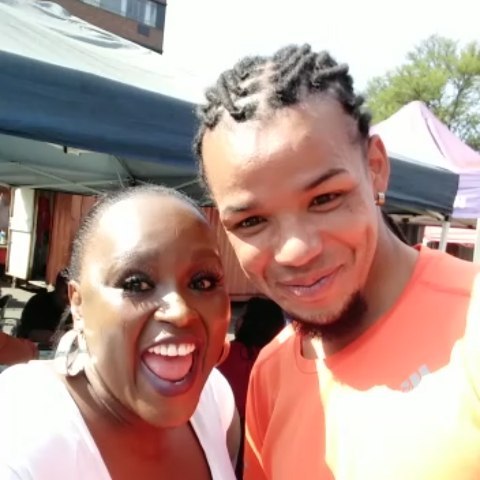 SOCIALITE Sabelo "Ntombeziningi" Sithole and his friend Phumzile Mlangeni are demanding damages from Moja Love TV.
They said they mistakenly appeared on Single and Mingle, which they claimed put their lives at risk.
Ntombeziningi told Daily Sun: "I was invited by Phumzile to meet her at Kwa Mai Mai in Joburg. We were having lunch at one of the restaurants and we saw the Moja Love TV kombi approaching. We started panicking and packing because we didn't want to be part of any show they were shooting."
Before they knew what hit them, the cameras were on.
"They directed their cameras straight at us and then our cars. We asked the person in charge to ensure we didn't appear on any show they were shooting. They assured us this would not happen."
But a week later they received a call saying they were on TV. "I turned on the TV and saw us and our cars on TV. From that moment, I knew Moja Love TV had exposed us to serious danger," he said.
"I was scared because I am gay and some people have not accepted our existence. My car's registration number is personalised and this has made it easy to track me down and attack me."
Ntombeziningi said a few days later, he was physically attacked by a group of unknown people.
"I had just parked in Maboneng when a group of men came in my direction. I decided to sit in my car.
"They started stoning my car. I was saved by security guards who came and rescued me. I blame Moja Love TV. They exposed me to danger and I want them to reimburse me for the damages. I have already paid more than R20 000 towards fixing the car."
He said he approached the TV channel to try and resolve the matter, but was ignored.
Phumzile said they never gave permission to be on TV.
"We specifically asked them not to expose our cars or faces, and they agreed but they lied to us," she said.
However, head of Moja channels Bokani Moyo denied any wrongdoing.
"The production team told them to sit where they would not be visible to the cameras. We all agreed and asked the team not to show their faces but made no mention of the cars.
"However, the complainant and his friends went to the restroom quite often. The team managed to cut out a lot of content around them," he claimed.
Police spokeswoman Lieutenant-Colonel Mavela Masondo said that Ntombeziningi could open a case of malicious damage to property.