Influencer Mihlali spotted cheating with Meeshka's man in Dubai – Photo
Influencer Mihlali spotted cheating with Meeshka's man in Dubai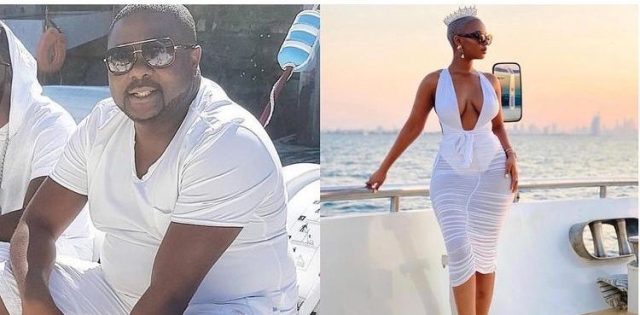 Mihlali is making the headlines once again for the wrong reasons. Someone posted a picture of her with Meeshka's man in Dubai having a great time. The picture requires no further explanation as the two look cozy standing in a quite compromising position.
Taking to Twitter, Meeshka Joseph publicly confronted Mihlali.
"I'd like to address [email protected]#$%s like Mihalli. I don't take lightly to the sh&t she likes to play around with Let's go."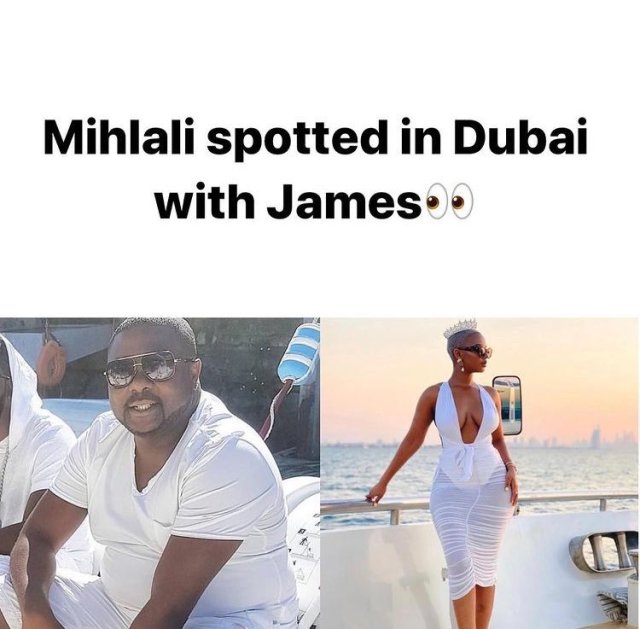 "Imagine you brand ambassador for RevlonSA Awh your own Siyasizana NGO foundation but you still belittle women and do dirty sh*t. That's that low shit I refuse to LIKE for social media. SIES Mihlali."
Admitting to the incicdent, Mihlali sent a message to Meeshka who then posted the apology from Mihlali.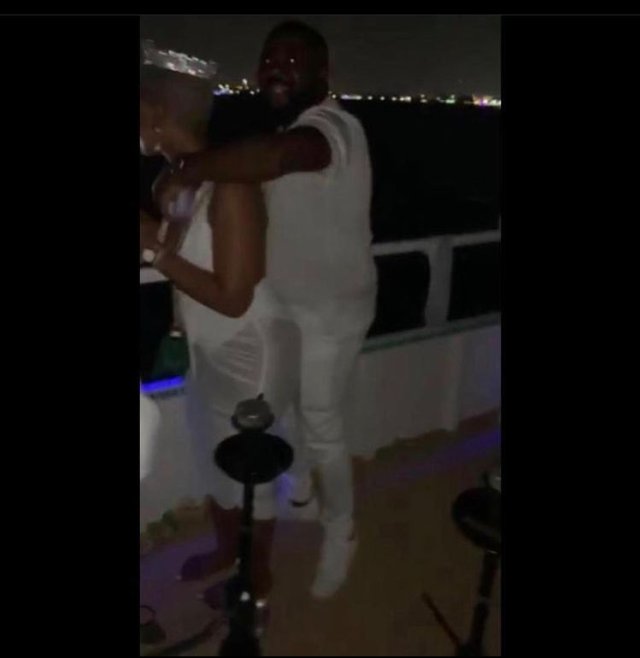 "I think your anger is misdirected. Firstly I had no idea you are still together, secondly please discuss all issues pertaining to your relationship with your man as the grown woman you are."
People did not take time to say out how they feel concerning Mihlali's behaviour. Taking to Twitter, Mzansi says,
"Strength to you Meeshka, Mihlali is well known for sleeping with married man anyways."
"Mihlali's a$$ is always found in people's r/ships.
"Yes it's the men's fault but it seems like this behaviour has become a norm to her. For that, she doesn't deserve silence nor decent private confrontation from Meeshka or any other woman for that matter."
"I agree with Meeshka. There's no one who didn't know about their relationship. Obviously things were confronted between she and the guy BUT Mihlali genuinely doesn't care whether or not a man has a gf or a WIFE and all she's doing is bringing light to it because of her situation."
"Lol but Mihlali knew about Mishka & Vato. Everyone North bound knows about them. Even if you don't know them personally."
"Today we found out that even Mihlali can be a side dish, explains whynshe always tweets 'men deserve nothing' It is because she was hurting from not being promoted."