#Imbewu: Zithulele and Nokuzola finally getting married
#Imbewu: Zithulele and Nokuzola finally getting married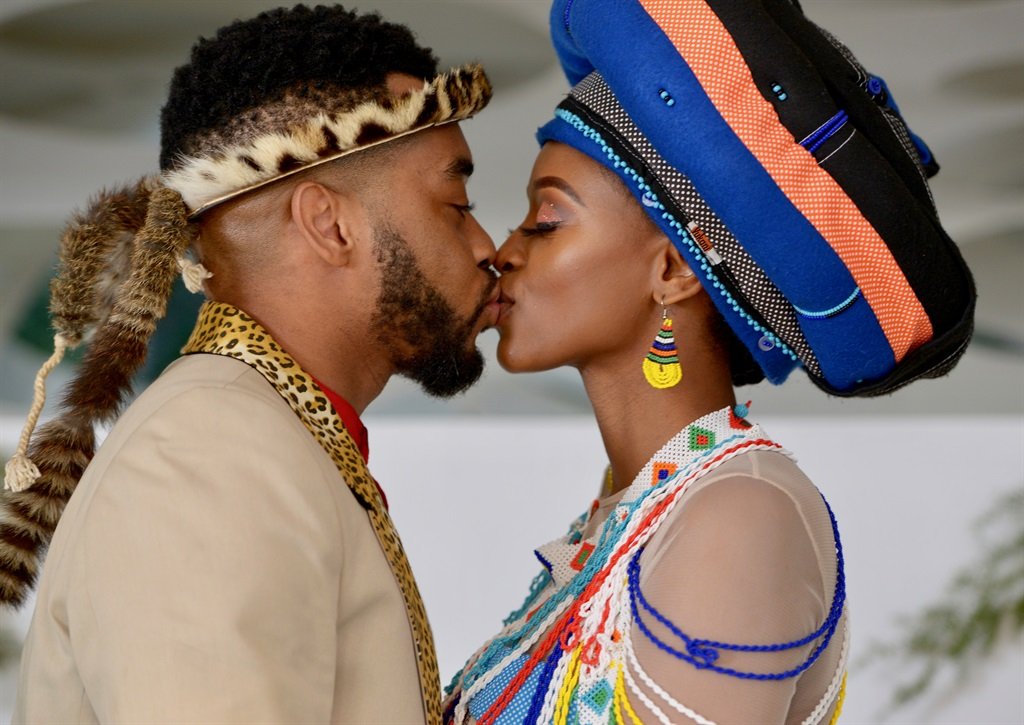 It's a wedding o'clock on Imbewu, and Zithulele and Nokuzola are finally getting married.
The couple will be tying the knot in a beautiful Zulu and Mpondo traditional wedding on Wednesday and Thursday, 1 and 2 September. The past weeks have been difficult for the couple as they have been fighting.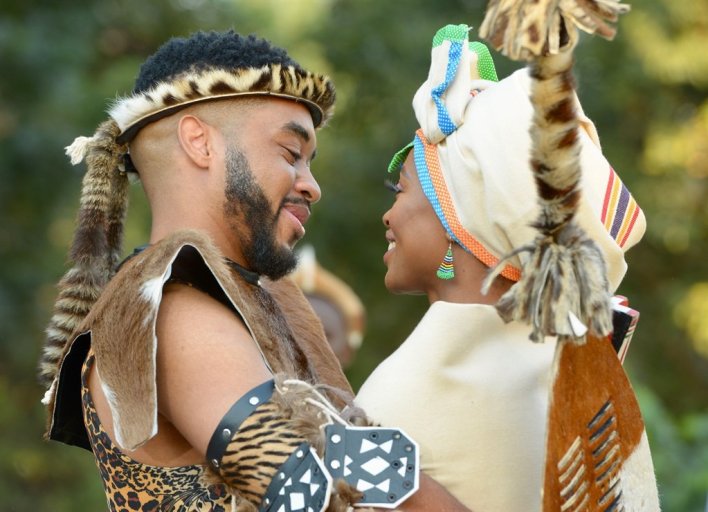 Zithulele (Raphael Griffiths), found out that Nokuzola (Vuyiseka Cawe) had an affair with his brother, Nkululeko (Nkanyiso Mchunu). There has since been tension between the three.
Nokuzola is pregnant with Nkululeko's child, but Zithulele doesn't know the paternity of the child, yet. She has asked Nkululeko to keep it a secret.
Earlier this month, Zithulele found out about the affair and went back to find solace from his ex-girlfriend, Boniswa (Pearl Khwezi). Boniswa then spill the beans to Nokuzola, which further messed up their relationship even more.
However, the couple has put all that behind them and they're getting married. Zithulele has forgiven Nkululeko and invited him to the wedding.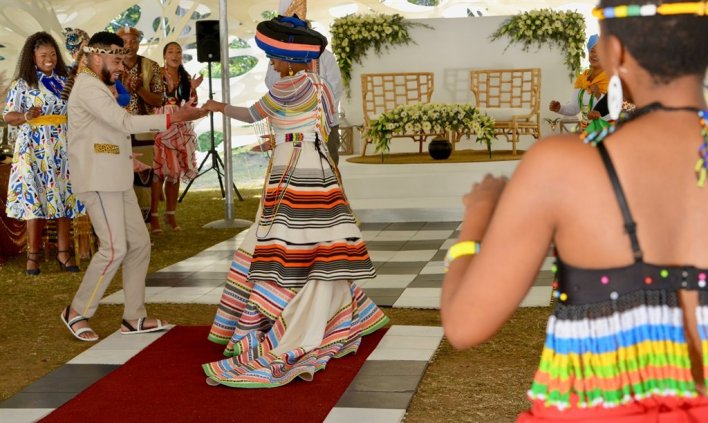 According to e.tv, the wedding will be full of surprises.
They wrote: "Shot on location the two lovebirds finally seal their union with a breathtaking Zulu and Mpondo traditional wedding. And Nokuzola looks more beautiful than ever. But what's a wedding without a few shocking surprises?"
"Boniswa (Zithulele's ex) will show up unannounced, proclaiming her love to Zithulele. And before we all hold our peace – a gang of armed men show up shooting all over the place with only one target in mind," they continued.
Catch Imbewu: The Seed on e.tv Monday to Friday at 9:30pm.