Idols SA star pens a song for his newborn son
Idols SA star pens a song for his newborn son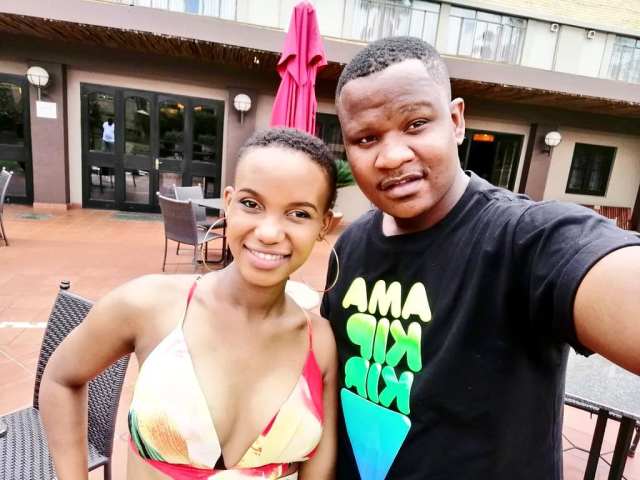 Idols SA season 13 runner-up, Mthokozisi Ndaba, has written a song for his newborn son Kusakhanya Zanokuhle Ndaba.
The song is called Uma Ungekho Eduze Kwami and it will be released on 12 February.
"I composed the song when my wife (Nandipha Ndaba) was admitted to hospital. On that day she had gone to have a normal check-up. But when she told me the baby wasn't breathing properly and that she wasn't coming home, I got scared for both of them.
"I started imagining the worst, that I might lose both of them. I was shattered but I had to be strong for both of them," he said.
He said his fears were worsened by the fact that he has lost a baby before.
"My first son, Ntandoyenkosi, was only seven months old when he passed away. This was in 2013 and I still cannot get over it. So when my wife called to inform me that something was wrong with the baby, I suddenly had flash backs. I knew I wasn't ready to deal with the bad news but most importantly, I don't think I'd be able to go through that experience again," said Mthokozisi.
That is when he started writing the song.
"This song is a dedication to both my son and my wife. "With this song I want them to know how much I love and appreciate them. They were in hospital for about a month and their absence was killing me. Now that they are home and doing fine, I feel more relieved. One day my son will grow up and listen to the song and understand how much I love him," said Mthokozisi.
He said the song is also dedicated to all fathers out there who might be missing or have lost their loved ones.
"It's an R&B song and I've worked with Afro-traction. It's a song of hope, love and appreciation to the loved ones. The truth is that we never know what we have until we lose it," he said.
Last month, Daily Sun reported on how his newborn baby nearly lost his life. At that time, both Nandipha and the baby were still in hospital.
The baby was born prematurely on 28 December 2020, instead of February.
At that time Mthokozisi described the baby as a miracle.