#RIPLufuno: Makhadzi leaves South Africans in tears
#RIPLufuno: Makhadzi leaves South Africans in tears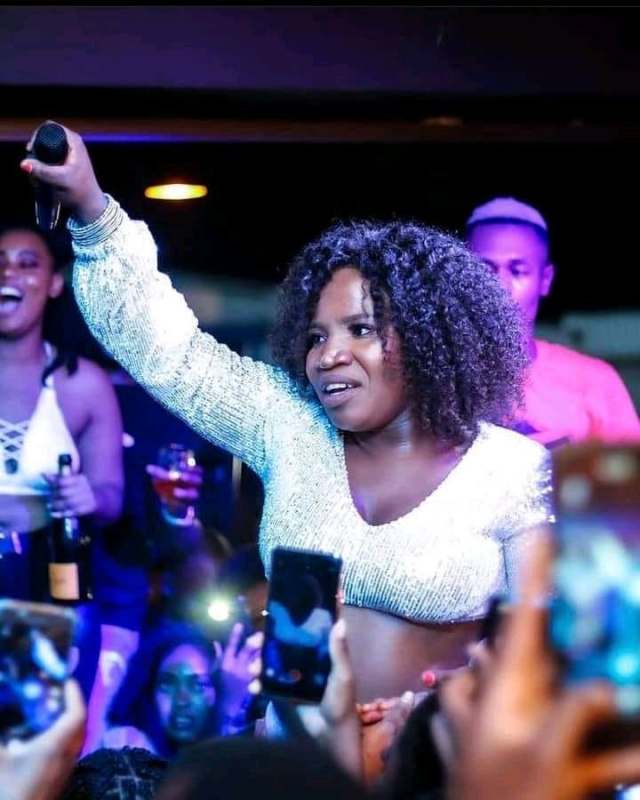 Limpopo native Makhadzi is one of South Africa's most loved and decorated musicians. The singer has been dubbed Mzansi's best female singer and she is no stranger to stealing the hearts of her fans with her energetic energy and catchy lyrics.
As Mzansi has been mourning the passing of Lufuno Mavhunga who committed suicide on Monday, after being filmed bullied, the singer has released a tribute song to the 15-year-old. The touching song titled Muvhiki Wanga, has brought tears to many people in the country.
Makhadzi used the song to tackle the scourge of bullying in our society. The singer is no stranger to being bullied recently she trended on social media after a picture of her with singer Mampintsha went viral.
Twitter users began mocking Makhadzi's looks and she hit back saying she is the most beautiful she knows " The most beautiful girl I know. Ngi muhle shame (I am beautiful). I am the girl." Standing up to cyberbullies Makhadzi has released the song.
Twitter users reacted to her tribute song and said it evokes strong emotions.
"We are all beautiful in our own ways Makhadzi never disappoints. Queen of Bolo House. Shout out to Limpopo people."
"That Muvhili Wanga song Makhadzi released as a tribute to Lufuno made me all sorts of emo, Yooh let's be kind to one another."
It's so sad💔. Especially knowing Makhadzi herself has experienced bullying first hand 💔💔. So Lufuno's death was probably very much of a trigger to her https://t.co/Wzfn4PJczy

— Fhumulani 🤍 (@_Tshisevhe) April 17, 2021
"Makhadzi said she wrote muvhili wanga earlier this year because of the treatment she gets on social media. We've been screaming that Lufuno's bullies must be killed, at least those ones are children, Makhadzi's bullies have 32 teeth, 3 children, a wife and 2 side niggahs. Shuuu."
Makhadzi 🔥 👌🏾 pic.twitter.com/UUPSxQFRfc

— muzie mj (@telmeemo) April 17, 2021
The singer has been trending on Twitter as many are praising the song and her performances. Makhadzi is known for her outstanding performances which leave everyone mesmerized by her talent. Some have been comparing her to the late iconic singer Brenda Fassie who was well known for always bringing the heat with her music.
Another celeb who is fed up with being bullied on Twitter is Somizi Mhlongo. The Idols SA judge said Twitter is the most toxic app, "Bullying is real…and especially in the social media streets…Twitter being the most toxic app…it's never too late to be kind…bullies can be helped only if they accept that they need help," he tweeted.