Iconic Radio Presenter Nonn Botha in Hot Water Over Failure to Repay Loan Shark
Iconic Radio Presenter Nonn Botha in Hot Water Over Failure to Repay Loan Shark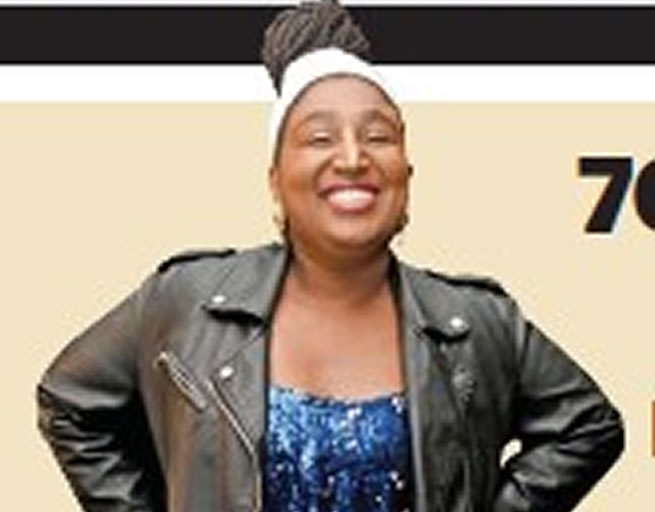 Prominent radio presenter Nonn Botha is facing a distressing situation after failing to repay a loan she obtained from a loan shark. As a result, the loan shark has seized the furniture of Botha's friend, Nicky Goliath, who acted as a guarantor and intermediary in the transaction.
Goliath, displeased with Botha's failure to fulfill her financial obligations, has approached Radio 702, where Botha is employed, seeking their intervention. However, the radio station declined involvement and advised Goliath to pursue legal action.
Goliath disclosed the embarrassing details in an interview with Sunday World. She revealed that Botha, who hosts a weekend afternoon music show on 702, approached her several years ago, desperately requesting a loan from a loan shark in Spruitview, Ekurhuleni. Botha assured Goliath that she would repay the loan with interest.
Goliath approached the loan shark on Botha's behalf, who agreed to lend the money on the condition that Goliath act as a guarantor since she preferred not to engage with strangers. Goliath stated that Botha would frequently ask her to borrow amounts ranging between R1,000 and R1,500, which she promptly repaid without any issues.
A few months ago, Botha requested Goliath to borrow a total of R5,000 from the loan shark. Botha promised to repay the amount, along with the interest, on September 26, her payday.
However, when the payment deadline arrived, Botha failed to honor her commitment, resulting in the loan shark confiscating Goliath's music amplifier and fridge.
Goliath pleaded with the loan shark not to take her television and assured her that she would ensure Botha repaid the money, including the interest, as soon as possible. Despite her efforts, the loan shark took Goliath's fridge and music amplifier instead.
Goliath informed Botha about the incident through a message but received no response. Botha eventually replied on October 15, stating that she had a show in Tembisa and would repay the loan after receiving her appearance fee.
The following day, however, Botha informed Goliath that she had used the money to pay her landlord, who threatened eviction if rent was not paid. Botha sent Goliath a photo of an empty fridge, pleading for assistance to buy food for her children. Goliath gave her R300 but emphasized that she needed to repay the loan shark's money.
After receiving the money, Botha blocked Goliath's calls and messages.
"The loan shark returned to my house and this time took my TV because of Nonn," Goliath tearfully recounted, adding that she used her last bit of money to pay off the loan shark and retrieve her TV.
Now Goliath is struggling to raise the funds needed to reclaim her fridge and music amplifier, which the loan shark confiscated.
"I can't believe that I worked so hard for this money, and now I'm using it to pay off Nonn's loan," Goliath said, overcome with emotion.
When approached for comment, Botha expressed disappointment in Goliath's decision to involve the media, suggesting that she should have personally collected the money from her instead. Botha added, "I thought we were friends."