I will stand with Kelly Khumalo no matter what – Somizi
I will stand with Kelly Khumalo no matter what – Somizi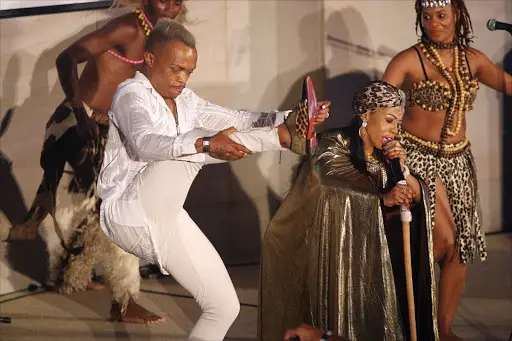 Somizi Mhlongo reassures his friend, Kelly Khumalo of the support he has for her. The singer has been going through the most over the past weeks, but she claims not to be moved by naysayers and the cancel culture, which was sparked by the update from Senzo Meyiwa's murder trial.
Kelly has been cancelled from a couple of shows, but a few organisers embraced her with warmth. Over the past weekend, Somizi was the host of a show where the singer performed in Sun City and he pulled a stunning introduction of his friend on stage.
While introducing her, the radio presenter revealed that Kelly has been supportive of him in his down moments, hence, he will stand by her through her challenges.
"Welcome my sister that I love with all my heart. This woman stood for me when I couldn't stand, stood with me when I couldn't stand, and I will stand with her no matter what. The mother-of-3 acknowledged the introduction by reposting it on her Instagram account.