I was offered R70,000 to kill her – Tshegofatso Pule's murder case takes new twist
I was offered R70,000 to kill her – Tshegofatso Pule's murder case takes new twist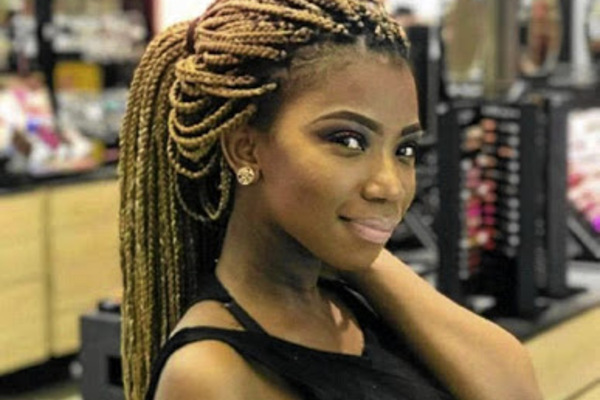 Man held for homicide of Tshegofatso Pule claimed to have admitted to a hit arranged by somebody known to her over her pregnancy
The man who showed up in court for the homicide of Tshegofatso Pule, has supposedly uncovered to police subtleties of how he arranged and executed her homicide with the assistance of an individual known to her.
As indicated by a police proclamation seen by Sowetan he told agents that he was guaranteed R70,000 for the homicide of the mother-to-be.
Sowetan has set up that Muzikayise Malephane, 31, purportedly arranged Pule's homicide and had taken a stab at killing her a month back however was fruitless.
Malephane was purportedly guaranteed R70,000 to execute Pule by somebody known to her.
The homicide was arranged by both of them. Police are yet to make the capture of the subsequent suspect.
In the bombed endeavor on Pule's life a month ago, Malephane and the other party set up a bogus meeting in Mondeor, Johannesburg, where Pule should be seized and killed had she turned up. She didn't.
The two at that point incubated another arrangement.
"Upon the arrival of her homicide (June 4), the two presumes organized a Uber ride for the casualty to be gotten and [taken] to a level in Florida," the announcement peruses.
"At that point the two speculates began a contention with the person in question, while driving and thus the other party supposedly took out a sharp article and cut the casualty a few times.
"They at that point continued to [bushes in] Durban Deep, draped her with a rope on the tree and left her defenseless."
Malephane purportedly admitted to police and furthermore called attention to the wrongdoing scene. He showed up in the Roodepoort judge's court yesterday.
The assemblage of Pule, 28, was found with cut injuries and swinging from a tree in a veld in Durban Deep, Roodepoort, the following day (June 5).
Malephane was captured while coming back from Mpumalanga on Monday – over seven days after Pule's killing which started restored fights sexual orientation based brutality. The court exhibition was for the most part stuffed with columnists and Pule's family who needed to see the man in the dock.
Wearing a dark coat with some hide and dark jeans, Malephane sat looking down as photographic artists took as much time as is needed taking his photos at short proximity under the steady gaze of the court procedures got going.
Malephane secured his face with a cap as he attempted to shroud his face. He sobbed in the dock during the concise appearance.
He acknowledged the administrations of Legal Aid legal advisor, however would not make a difference for bail.
Justice John Baloyi disclosed to him that he was confronting planned homicide accusations which was a timetable 6 offense. He was not approached to argue.
Outside court, Pule's uncle, Tumisang Katake, praised the police for the capture. He said the family didn't know Malephane.
"We should cheer crafted by the police so far with the capture that they have made. We are setting ourselves up for a troublesome excursion in front of remembering Tshegofatso's keep going second on earth. In any case, it is an excursion that we as a family are set up to travel, particularly on the off chance that we need to get equity for Tshegofatso," said Katake.
"It is hard for us… All of us here expected that Tshegofatso would convey [a baby] whenever. Much to our dismay that she would be slaughtered in the way that she was executed."
Malephane will be back in court on June 24.
In the mean time, a man who gave himself to police for the homicide of Naledi Phangindawo has relinquished his bail.
Mlondi Ntlangulela showed up in the Mossel Bay justice's court yesterday and chose not to apply for bail.
– Sowetan