'I want my ex back' – Thuli Phongolo makes shocking revelation
'I want my ex back' – Thuli Phongolo makes shocking revelation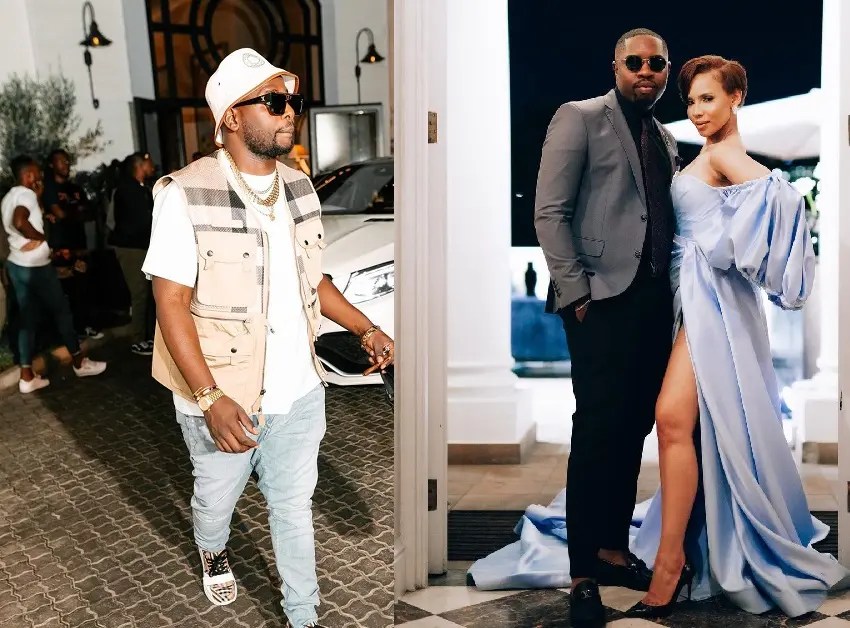 Thuli Phongolo is currently battling COVID-19 but cannot help but miss her ex-boyfriend who according to her has moved to Dubai. The DJ and actress took to social media to make this interesting revelation.
Thuli has always spoken about how she is very unlucky when it comes to dating in South Africa and said she would be looking to date abroad. The actress is, according to her, single but is she available?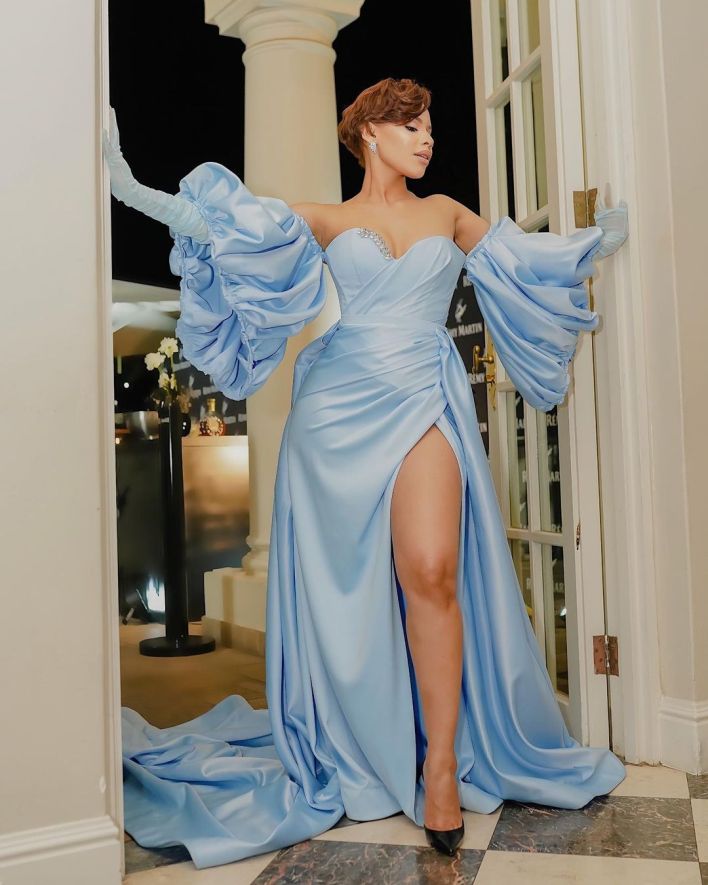 If her latest tweets area anything to go by, then Thuli has been looking but has been very unlucky.
So as a way to regain her "happiness", Thuli think going back to her ex boyfriend is the right move for her. Responding to a tweet which suggests that the social media user wants to go back to her ex, Thuli said she is also considering this move but she does not know if going to Dubai is a good idea.
"I'm going back to my ex. There's nothing for me in these streets," the tweet read. Thuli responded by saying, "This is SO ME but I don't wanna move to Dubai," she cried.
This is SO ME but I don't wanna move to Dubai 😭 https://t.co/JgBqLLmKVx

— Thulisile Phongolo (@Thuli_P) November 19, 2021
The amount of times Thuli has been matched with other male celebrities has left her confused. She is probably the most mix-matched ZAleb as a new rumour of her dating certain male celeb surfaces every month.
In the last month, she has been linked to at least two celebrities, DJ Maphorisa and Mr. JazziQ.
The numerous videos of Thuli P and Maphorisa cuddling and dancing in sultry ways went viral and they gained attention, both positive and negative, with people dissing Maphorisa saying he does not deserve a hun like Thuli.DJ Maphorisa And Thuli

The negative comments did not stop there as they continued after JazziQ shared snaps of him and Thuli P attending the Riky Rick dinner party in collaboration with Remy Martin. JazziQ captioned his pictures with, "wearing suits and whatever with Thuli Phongolo." She then added that they were only eating caviar and enjoying life, "Eating caviar, enjoying life…! side note: I just knew the comments were gonna come with ANOTHER…" she added.Thuli Phongolo and Mr JazziQ
The whose who in the local entertainment scene was in attendance and Thuli posed for the cameras with JazziQ. This sparked some dating rumours which they obviously let play out for a few days until they denied them.
In a 10-minute sit down interview with The Journalist DJ on his YouTube channel, JazziQ said that he and Thuli Phongolo are just friends and it was just a picture he posted, nothing more.
"This past week I posted a picture with Thuli P and like it was going crazy you know? Now there is a story about me having beef with Phori (DJ Maphorisa) like no one has time for beef bro. It was just a picture and me and Thuli are just mates," he told the Journalist DJ.
Thuli denied the dating rumours which also saw her being labeled a lesbian as well. A few months before, Thuli said, "Every day I think I'm ready to date but then every day I'm not ready… because wow, amadoda! The happiness and peace I'm experiencing right now! My life journey is heading in my desired direction. I'm so spiritually aligned. My loved ones fulfill me. My work is in order. I'm gradually dealing with mishaps with a sense of calmness. I'm genuinely enjoying life. Grateful! In terms of love, I don't think I'll win in S.A she said on IG months back. Unless a miracle happens but ke angifuni shame. Ha ke battle, immediately no," she said.