'I just don't see how': Nadia Nakai doubts she'll ever be a mother
'I just don't see how': Nadia Nakai doubts she'll ever be a mother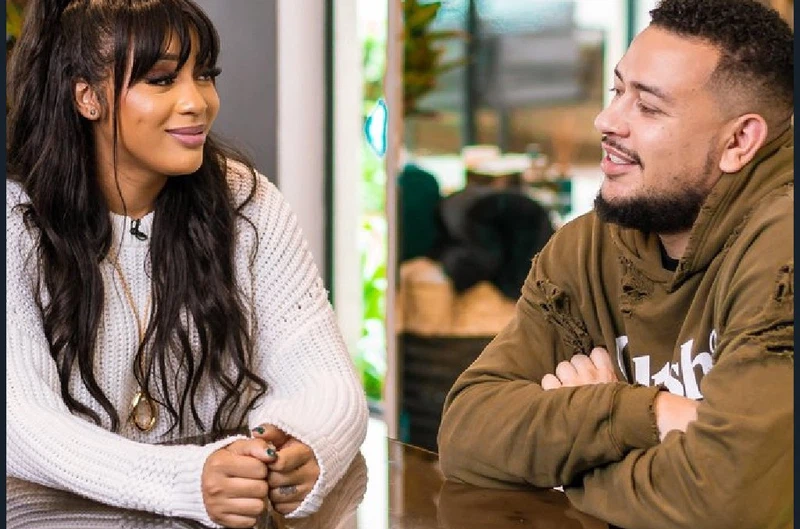 When her late boyfriend AKA was still alive, musician Nadia Nakai expressed a few times that she wanted to have his babies.
Regrettably, that can no longer happen and the rapper recently told Taylor Bickham of The Shade Room that she is now conflicted about having children.
NADIA NAKAI ON HAVING CHILDREN
Although the Naaa Meaan hitmaker says she would love to have a family of her own, she expresses that she doesn't see how that will happen.
"I do, but I just don't see how. I would love to have kids. I would love to have my own family set up. I'm alone a lot of the time. When I'm at home, I'm by myself. I live alone, it's just me and my dog. And, if I am not working, I am at home. So, it's, like, I would love to come home to, like, a situation. You know? But I don't see that happening."
THE RAPPER IS CONFLICTED ABOUT FALLING IN LOVE AGAIN
AKA – real name Kiernan Jarryd Forbes – was shot and killed with his friend Tebello "Tibz" Motsoane outside a Durban restaurant on 10 February this year.
Since losing the Lemons (Lemonade) award-winning rapper, Nadia said she doesn't think she'll ever find love again.
"I want to be a family woman. Unfortunately, I've kissed multiple frogs, and then I got my Prince [AKA], and then things changed. So, I don't see myself trying again. I don't see it happening.
"But, I don't want to close the doors because I'd like to be open because maybe God still has a plan for me, I'm hoping. But, I think God knows my heart because I have these battles where [I'm like], 'I don't want it!' Then, I'm like, 'God, please. I don't want to be alone.' But, like, also, 'No, screw this." Then, 'God, please, I just want to be able to have kids.' You know, there's kind of that battle," she explained.
'I WANNA HAVE A BABY': NADIA TOLD AKA
During their first and last interview together – which aired on The Insider SA four days after AKA's murder – Nadia told the Fela In Versace hitmaker that she wanted a baby.
"I wanna have a baby," said Nadia as the pair sat down to eat, to which AKA replied, "Of course you do" before they both giggled.
In July last year, she also told Sowetan Live that she'd love to have his babies.
"We didn't plan to become a couple, it just happened. I've witnessed how great he is as a father; of course, I'd love to have his babies one day," she said.