I have survived many times, and I will survive yet again – Mpho Phalatse on no confidence motion
I have survived many times, and I will survive yet again – Mpho Phalatse on no confidence motion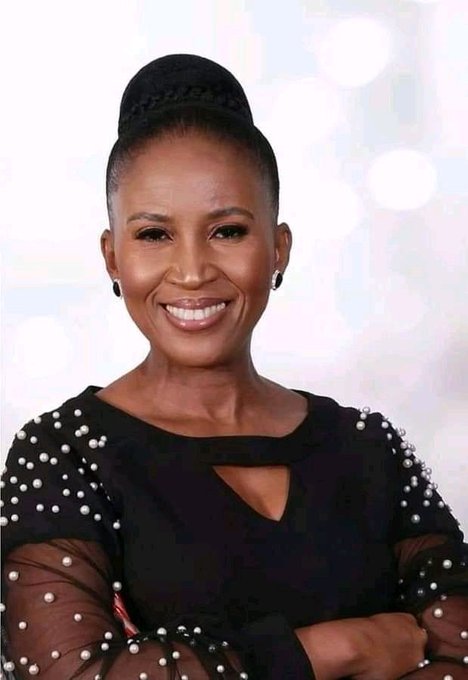 Joburg Mayor, Dr Mpho Phalatse seems unfazed as she faces a third attempt to remove her from office through another motion of no confidence in a council meeting scheduled for today.
Phalatse's media briefing, flanked by Joburg MMC for Environment and Infrastructure Services, Michael Sun, and CEO of City Power, Tshifularo Mashava on load shedding was hijacked by questions on the impending motion of no confidence against the Democratic Alliance mayor.
"I believe that I will survive. I have survived many times, and I will survive yet again," she added.
She rubbished reports of purported tension between her and DA leader John Steenhuisen.
"Do I have tension with John? I am not aware of any tension between myself and John, so I can't even respond to the why. I was with John yesterday at the march, and you may have seen, I went and supported the march and I came back to work.
"So, no, there is no tension," she said.
On Thursday morning, one of the DA's coalition partners, ActionSA announced that it would no longer defend Phalatse to retain Joburg's top post.
"Following further negotiations yesterday between the Patriotic Alliance and the governing coalition in Johannesburg, ActionSA can confirm that talks have failed and the multiparty coalition will face motions of no confidence without the majority to defend Mayor Mpho Phalatse," ActionSA national chairperson, Michael Beaumont said in a statement.
"As a consequence, it seems certain that the motions of no confidence will succeed and the coalition in Johannesburg will fall. Final negotiations ultimately failed because the DA refused to listen to the opinions of all of its coalition partners who wrote to the DA urging that the original proposal that had been agreed to by all parties (including the DA) and accepted by the PA, should be honoured," he said.
Beaumont said the proposal would have restored the majority of the coalition, defeated these motions of no confidence "and delivered some semblance of stability in Johannesburg".
Earlier this week, IOL reported that as the situation stands, the ANC and other minority parties stand a great chance of voting Phalatse out of office after a breakdown in talks between the DA-led multiparty coalition and the Patriotic Alliance.
ad
Last week, it was revealed that the PA had been silently negotiating with the multiparty coalition, with talks led by ActionSA leaders Herman Mashaba and Funzi Ngobeni.
The talks were supposed to result in the PA joining the multiparty coalition and the protection of Phalatse from being booted out through a motion of no confidence.