I can't control Mampintsha to not look at me – Makhadzi fumes at Babes Wodumo; reveals what really happened in the studio
I can't control Mampintsha to not look at me – Makhadzi fumes at Babes Wodumo; reveals what really happened in the studio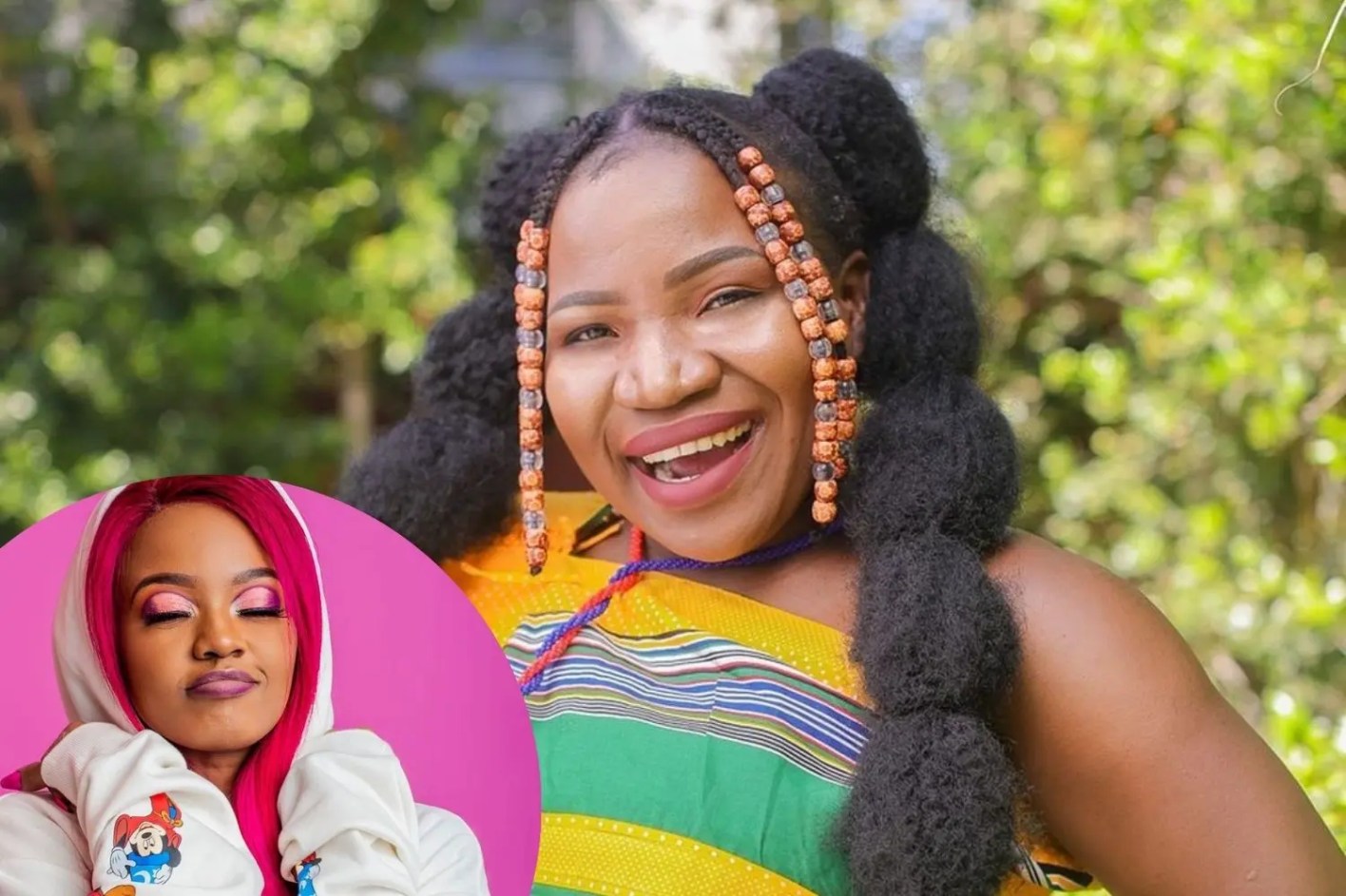 Gqom artist Bongekile "Babes Wodumo" Simelane is trending once again.
This time around, she is accusing fellow artist Makhadzi of sleeping with her husband, Mandla "Mampintsha" Maphumulo.
In a video clip, Babes can be heard swearing at and insulting Makhadzi.
"I'm going to beat you up because you're taking me for granted. Do you hear me? You're supposed to be my friend, yet you are sleeping with Mampintsha – as fat as he is? Stupid girl with no future. I'll beat you until you call the police," she said.
"When Master KG left you, I felt sorry for you. In fact, he was asking me out but I turned him down because I knew you. But you have the nerve to sleep with my man. You have no future. You clearly don't know me," she said.
By Tuesday morning, Makhadzi had already responded to the allegations.
She wrote: "Imagine my boyfriend hearing that I am trending for another man, just because someone wants to pull a stunt by mentioning my name. But I've forgiven her already and also replied to satisfy her. Goodbye. Khavhavhasale vhatshiamba zwine vhafuna nne ndidovha ndikha FB namus."
In another post, Makhadzi said she believed this was a PR stunt.
"Munna wahoula nwana wa Durban athivhoni atshinga mpfusha, ndikhoamba ndotomusedza nga mato. I think khamusi ndi stunt."
Babes' sister, Nondumiso Simelane, confirmed it was a publicity stunt.
Watch as Makhadzi responds to Babes:
Makhadzi is saying Babes Wodumo was fighting with Mampintsha because Mampintsha was looking at her. And she also says she doesn't want Mampintsha

PART 1.

Mr Smeg Brenda Fassie #BilliatoATasteOfWealth Mampintsha Missionary Doggy Hlomu MacG Cassper Nyovest #AndileMpisane pic.twitter.com/kHlGYA3daY

— ® (@Biophonlk) December 28, 2021
Makhadzi is saying Mampintsha kept following her while she was in studio. Makhadzi also Tells Babes Wodumo that she is not interested in Mampintsha At all
PART 2.

Mr Smeg Brenda Fassie #BilliatoATasteOfWealth Mampintsha Missionary Doggy Hlomu MacG Cassper Nyovest #AndileMpisane pic.twitter.com/G9a4MriQFm

— ® (@Biophonlk) December 28, 2021