'I am really sorry' – Jub Jub Issues an apology to Kelly Khumalo
'I am really sorry' – Jub Jub Issues an apology to Kelly Khumalo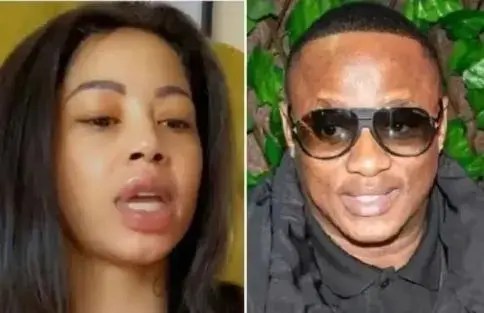 Singer and TV presenter Jub Jub has issued yet another statement following his interview with MacG on Podcast and Chill. This follows after Moja Love gave him an ultimatum last week.
Jub Jub shared a lengthy letter of apology to the mother of his child and award-winning singer Kelly Khumalo.
"….I would like to apologies for the distress, or hurt I may have caused her following not only the aftermath of my interview on podcast and chill with Mac G but also any other public opinion," he said.
He continued to say that he did not mean for things to get between them. He said the comments that he made during the interview were taken out of context. "However, it still doesn't make it right," he added.
The singer also pointed out that he is not apologizing because of the recent reports, also claiming that he always intended to make things right with Kelly.
In his lengthy letter to Kelly, he also begged for an opportunity to be part of his son's life.
"There is no way I can take back the missed years in his life. However, given the opportunity by you, I know that I can be a good father to him…"
"You are the mother of my son, and I have a lot of respect for you. In me trying to set the record straight about me being an absent father to my son or me not caring or loving him, a lot of wrongs happened in a short space of time during that interview," Jub Jub said also adding that this is not how he had planned to apologize to Kelly for the first time.
— Jub Jub (@official_jubjub) February 10, 2022
In an interview with Mac G a few months ago, Jub Jub claimed that Kelly used Muthi on him, Read More: Tweeps React To Video Of Kelly Allegedly Using Muthi
This past weekend a local publication shared that Moja Love boss Aubrey Tau has ordered Jub Jub to apologize to Kelly or get the boot.
"Molemo should meet the woman organisations and apologise for his hurtful comments – calling Ms. Khumalo a witch, etc. Last year, I suspended Jub Jub with immediate effect for his wrong and hurtful comments.
"His ill-advised comments have reached the highest level of decision-makers in this industry. He needs to apologize to Ms. Kelly Khumalo and three different organisations for the hurtful comments. He should also undergo sensitivity training," read the memo shared by the publication.