'I am not suicidal but I'm just done' – Nompilo Dlamini
'I am not suicidal but I'm just done' – Nompilo Dlamini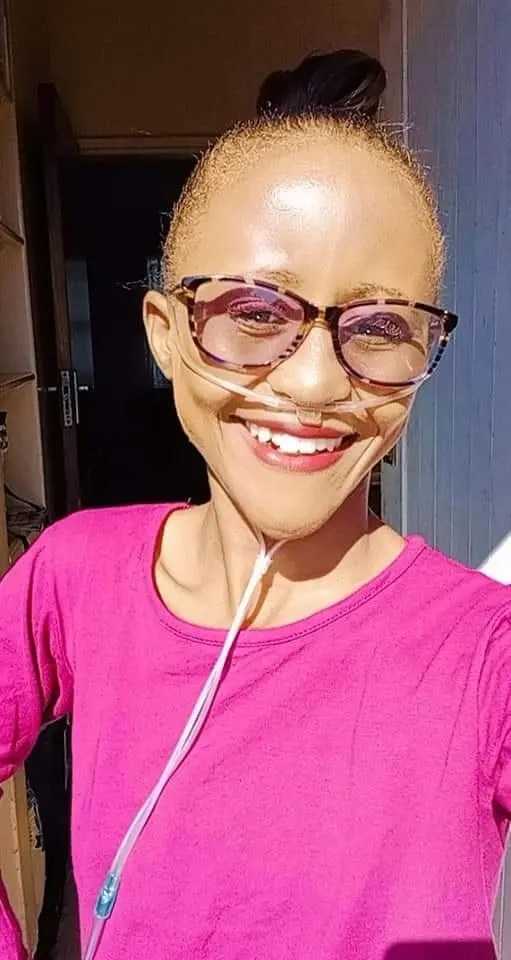 POPULAR social media user Nompilo Dlamini, who has been battling cystic fibrosis, has shared shocking news.
The young woman who flew all the way to India for a lung transplant after people crowd-funded her and raised more than R2 million for her medical expenses under the Save Nompilo campaign, revealed she's no longer continuing her journey.
The 26-year-old, originally from eSwatini, revealed she was coming back home next week.
"I am not suicidal, I haven't lost hope either, but I'm just done. I don't want to keep on fighting. I've fought enough. Now it's just time I ask God to give me rest from this battle. My job is finished. May God do His will," she captioned a video.
Nompilo's medical expenses were backed by rapper Cassper Nyovest, sneaker brand founder Lekau Sehoana, production company Cake Media and the rest of Mzansi.
In a social media video, she revealed she no longer had the will to take more medication.
This after she shared that a certain injection needed as part of her treatment wasn't available in India, where she is right now, but in Mzansi.
"But at the same time, I don't think I have the will to take more medication or chances that will give me hope that I will get help. I think I have done enough and all that I needed to do," she said.
"I have inspired people and taught them how to smile even when you are in pain. I am done with medication; I am just going to let God do His will and take each day as it comes until God decides I should be joining Him and his disciples."
Last June, before jetting off to India, Nompilo was seeing a psychologist who was preparing her for death and revealed she'd been fighting the urge to overdose.
"Tomorrow my psychologist is preparing me for my next life since I'm at the end stage, so now I have to live my life knowing I might die soon, since lung transplant is far-fetched. For now, doctors are just going to try all they can to keep me in less pain and help me transition well," she said.
"Please do keep me in prayers as I pray for myself too. I'm struggling to fight the urge of taking all my pills and just ending it. Yesterday was my first attempt and nothing happened. I've been fighting it since morning. I'm trying my best and I don't want to disappoint myself."
Reacting to the news, Cassper commented on her video and said: "Eish, Nompilo. I have no words. Either way, you have our hearts. Whatever you decide."