Huge blow for ANC big shots as President Ramaphosa calls for lifestyle audits
Huge blow for ANC big shots as President Ramaphosa calls for lifestyle audits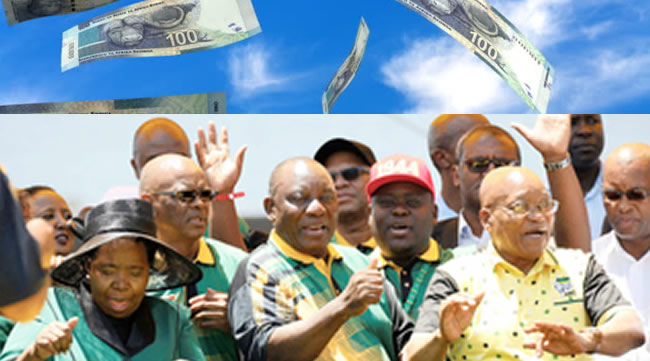 Encouraged by his court triumph over suspended ANC secretary general Ace Magashule, President Cyril Ramaphosa has moved to fortify his hand on power, dispatching a new bid to subject gathering pioneers to way of life reviews as he is to harden his battle against defilement.
Ramaphosa utilized the principal day of the gathering's public chief advisory group (NEC) meeting on Friday to tighten up his mission against defilement, saying the ANC, after legitimate lucidity on its progression to the side principle, should now finish rules on way of life reviews and the strategy on pioneers and their relatives working with government.
"We should end debasement and support. This needs, in addition to other things, that we execute the goals of our 54th public meeting on managing debasement. We should explain our situations on the announcement of monetary interests by ANC pioneers, the direct of way of life reviews and our approach on ANC pioneers and their relatives working with the state," he said.
"As we did with the issue of stepping aside, we should have guidelines to regulate the application of this important matter that deals with the integrity of our movement," he added.
Ramaphosa was delivering a political overview at the opening of the closed virtual NEC meeting, which ends today.
The president said that he was told that the Communist Party of China saw "unbelievable growth" in their membership after they demonstrated their seriousness with dealing with corruption, adding that efforts to strengthen the party's Integrity Commission needed to be continued.
His comments came just hours after the Johannesburg High Court dismissed with costs an application by Magashule to set aside his suspension, throwing his faction – the so-called Radical Economic Transformation Forces – into turmoil.
This week, Ramaphosa's campaign to consolidate his power gained momentum with the arrest of former president Jacob Zuma for defying the Constitutional Court and Magashule's court defeat.
The former Free State premier has since indicated he will appeal the matter, after the court ruled that his precautionary suspension was lawful.
ANC insiders said the court decision had intensified moves to formally charge Magashule with bringing the party into disrepute. This is in connection with his address on Sunday at Zuma's homestead in Nkandla, where he called on members to defy the ANC leadership when disbanding their structures.
Ramaphosa also gained the upper hand after the party's NEC on Monday endorsed the dissolution of the Umkhonto We Sizwe Military Veterans, who are vocal Magashule supporters.
It has also emerged Ramaphosa is ready to reshuffle his Cabinet after receiving the report on the outcomes of the Special Investigating Unit's probe into Health Minister Zweli Mkhize's alleged involvement in the R150 -million tender scandal.