How Musa Khawula allegedly killed his ex-boyfriend who had moved on with a lady
How Musa Khawula allegedly killed his ex-boyfriend who had moved on with a lady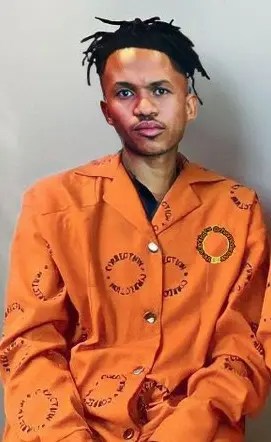 Mzansi celebrity blogger Musawenkosi "Musa" Khawula appeared in court with a new lawyer on Wednesday, 19 October.
Musa, who has used a state lawyer in his previous appearances, showed up in the Vredenburg Magistrates Court with a private lawyer.
The court postponed his case to 1 November to allow him time to consult with his lawyer.
Addressing him, the magistrate Reginald Gibson said the postponement would give him time.
"This will be to afford you and your legal representative time to consult so a decision can be made regarding the future management of this case," said magistrate Gibson.
Musa, who has been avoiding cameras since his previous appearance, entered and left the premises inside his lawyer's car. He was wearing a blue shirt, khaki trousers and big scarf-like cloth on his neck that he used to mask himself.
Previously, he was taken to a taxi rank by a cop van after spending hours running away from the SunTeam.
He also arrived early yesterday after surviving a warrant of arrest for arriving late previously.
The warrant, issued on 19 September, was later cancelled.
Musa is facing a murder charge after allegedly stabbing Wandile Khambule in March. It is alleged that he had gone to see Wandile, whom he was romantically involved with. At the time, Wandile was with his girlfriend.
It is alleged that the girlfriend told both of them to go outside and sort out their issues.
In a short moment, there was an outcry of people allegedly begging Musa not to stab Wandile with a knife, but he allegedly continued and he died.