How Leeroy Swooped Mihlali Off Her Feet
How Leeroy Swooped Mihlali Off Her Feet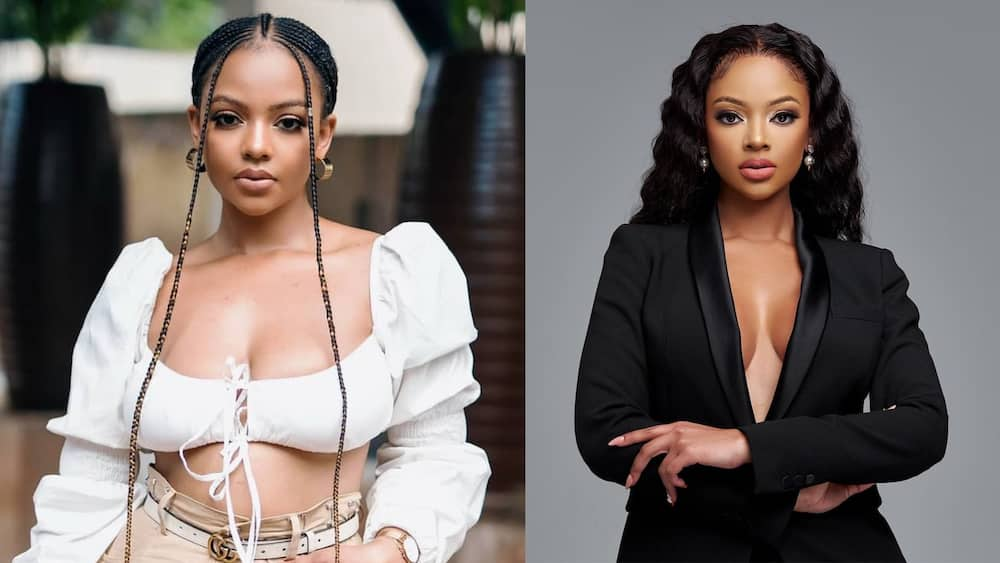 Beauty influencer and CEO of Malakyt SA Mihlali Ndamase and business owner Leeroy Sidambe have been growing strong in their 1-year relationship. Despite having introduced the new romance to the public attached to scandals, the couple is still going strong.
Mihlali once admitted in an interview that she is in love with Leeroy Sidambe.
"I am crazy in love," she told Nounouche.
Giving fans a glimpse of how she and Leeroy started dating, Mihlali took to Instagram to dish out the deets.
"I was charmed from the beginning, from the moment I spoke to this man. We were on the phone for six weeks until he couldn't wait any longer," she said told her thousands of viewers.
She and Leeroy were on a vacation at the time of their life.
"I caught feelings. Love him like it's day one, from the moment we met we both just knew. Our first kiss was on the first day we met. He claims he did not know who I am."
In the interview with Nounouche, Mihlali said she will never speak too much about her relationships, only when she is married.
"I don't see the need to speak about my relationships. I will only speak openly of my relationship when I am married."
She opened up about how she did not like the way the relationship was introduced to the public. She also denied stealing Leeroy from his wife Mary-Jane Sidambe.
"The timing to post each other was not right. He posted and I reposted his story. People will always have their opinions, it doesn't affect me. I am a firm believer in living my life the way I do. I also understand the responsibility I have as a public figure so I am conscious of it."
"Another important thing is that men are not possessions, you don't just take and run with it. People are responsible for themselves. We make it seem like these men cannot think for themselves and in that regard, we never hold them to the same standards we hold women."
Read more: Mihlali Ndamase And Leeroy Sidambe Are Still Going Strong
Speaking of scandals, Mihlali was recently marred with the negative press after Sunday World reported that Mihlali's boyfriend, was ordered by the court to give his wife, her Range Rover Autobiography back. Mihlali denied ever driving a used Range Rover.
"Can we just take a moment to chuckle at the fact that dead news publications tried so hard to drive the narrative that I accepted and was driving a car that doesn't belong to me? I'd leave my beautiful baby Benz and the cars at home to settle for a used Range Rover like I'm desperate," she wrote.
"I am a woman of standards and I will maintain that standard baby. Nizonya when I buy myself a Bentley," said Mihlali.