How ex Scandal! actor Kagiso Modupe used his 4-5 and tlof tlof to become a millionaire
How ex Scandal! actor Kagiso Modupe used his 4-5 and tlof tlof to become a millionaire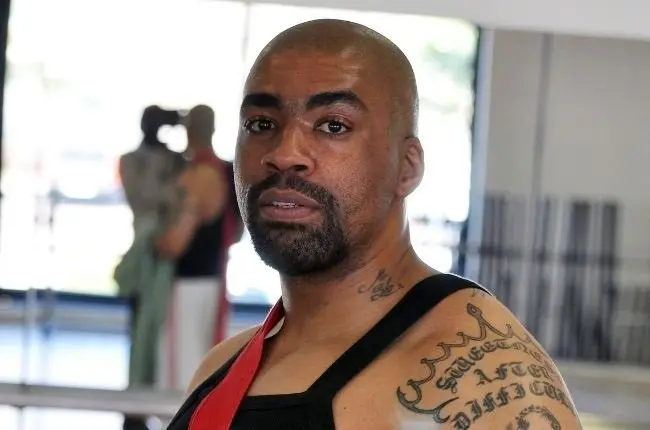 Director and former Scandal! actor Kagiso Modupe revealed in an interview with King David how he became a millionaire.
'PUBLIC CIRCUMCISION CAMPAIGN
The film director and actor Kagiso Modupe, who is popularly known for his role as Mangi Nyathi in e.tv's Scandal! shared he used his 4-5 to become a millionaire.
"It's funny… I used my private parts to become a millionaire."
When the podcaster asked him how he used his manhood to become a millionaire, the star adds that at the time he had been having tlof tlof with his wife for 12 years but he was not circumcised.
He realised that since he is not circumcised he can educate and encourage other men to get circumcised.
Modupe approached Brothers For Life and Right to Care to start a public circumcision campaign to encourage men to get circumcised with him on the same day.
He created a social media advert that stated, he will receive R1 for every man that gets circumcised.
The filmmaker was successful in persuading 1,1 million South African men to circumcise in just one day and was able to make his first million as a result of this campaign.
KAGISO MODUPE ON 'LOSING LERATO'
The actor-turned-producer, who's been dubbed the "Tyler Perry" of Mzansi shared his journey of filming his award-winning film Losing Lerato, which stars his daughter, Tshimollo Modupe.
The film which premiered in September 2019 hit the number one spot in around major theatres in the first week of its official release and became the first independent film to gross over R4.1 million in five weeks, according to IOL.
Modupe's film was also nominated for six awards including Best Actor (Kagiso Modupe), Best Actress ( Samela Tyelbooi) and Best Supporting Actress ( Tshimollo Modupe), Best Supporting Actor (Thato Molamu), Best Director (Sanele Zulu) and Best Cinematography (Gavin Sterrley) at the Idyllwild International Festival Of Cinema in California.
"It is our pleasure to announce that #losinglerato has been nominated and will be screening at the @IdyFest in Palm Springs, California next month."