How and where Somizi and Mohale met
How and where Somizi and Mohale met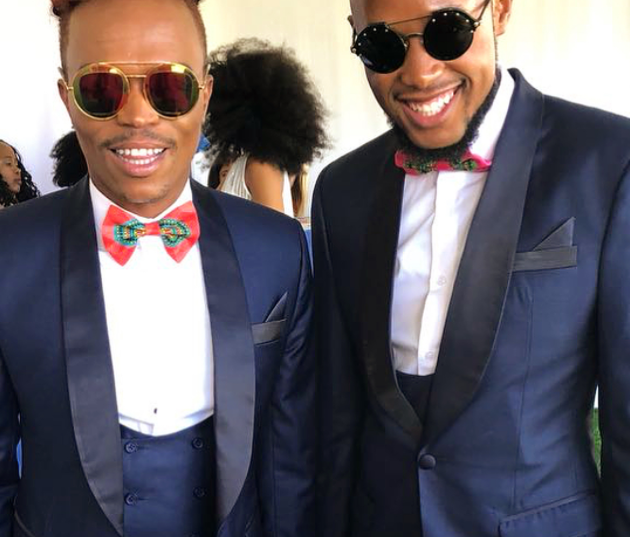 THE relationship of media personalities Somizi Mhlongo and Mohale Motaung has been scrutinised from the very moment they decided to make it public.
The pair, which got married in a multi-million-rand wedding which was aired on streaming service Showmax, has seen it all, from being told Mohale is to young for Somizi to Mohale being accused of being after Somizi's estate.
Here's a timeline of how the Mzansi much-loved fairytale, which ended in a divorce and abuse allegations, began:
How They Met
According to Idols SA judge Somizi and Rockville star Mohale, they met in 2017 at Somizi's book signing after he released his best-selling memoir Dominoes: Unbreakable Spirit.
Recalling their first encounter last year, Somizi said he knew from the moment when he laid eyes on him that he was the one.
"You were number 13 in the line and by the time I signed your book, I knew I'd wanna be with you for a lifetime. Weird, I know but I knew," he said.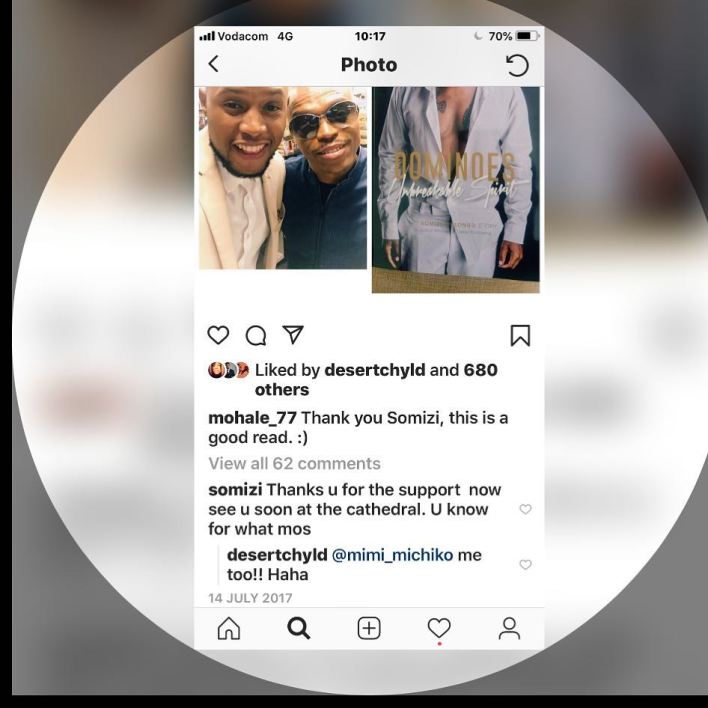 Started Dating
After months of staying out of the spotlight, the pair officially announced their relationship at the Sun Met in 2018. Without wasting time, two months later they announced their engagement. This caused a stir and people accused the youngster Mohale of being after Somizi's money, but Somizi who was deep in love slammed the claims.
"I've been quiet for way too long about how I feel about people who are not even our friends and family already assuming and dictating how my fiancé should love me and should react to certain things. All of you saying such; you don't sleep next to me. You don't wake up next to me. You don't know how moody and cranky I become. You have never smelled my morning breath. Have you ever wondered why I was attracted to him in the first place.
"Have you ever thought how I would never date my duplicate. How we are completely different people and personalities. How his calm demeanour turns me on."
He said he was older and wise enough to know when he was not truly loved.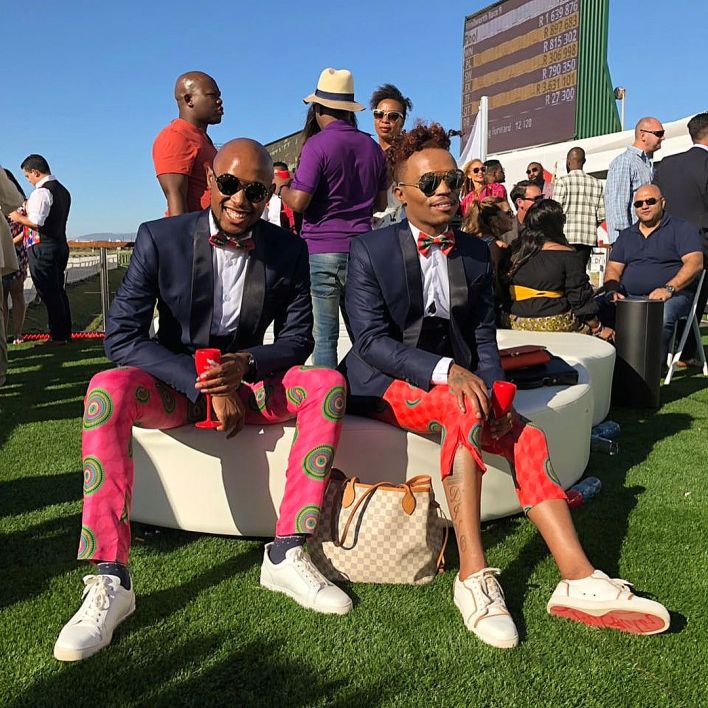 The Wedding
The couple tied the knot in a lavish traditional wedding in September 2019 which was followed by a lavish white wedding in January 2020.
Somhale, as they were affectionately known, sold the rights to their wedding ceremonies to Showmax which was broadcasted in a four-part wedding special titled: Somizi & Mohale: The Union. They had plans for a third wedding in Italy but it was cancelled due to the Covid-19 pandemic.
But soon after their highly televised multi-million-rand wedding, rumours of cheating emerged.
According to a local publication, Mohale packed his bags and moved out of their marital home and discarded Somizi's surname on his social media accounts. But Somizi squashed the rumours and told True Love magazine they had never split.
The Split
Although they had denied the divorce rumours, the love dedications and making public appearances together dried up and that raised the eyebrows of the fans who had been following the relationship.
It was only confirmed recently that Somhale had called it quits when a recording of Mohale, apparently with producers of Living the Dream with Somizi, was leaked.
In the recording Mohale can be heard speaking about the alleged abuse he had suffered at the hands of his estranged husband Somizi as well as how Somgaga had allegedly blocked opportunities for him to be independent.
The Acceptance
After months of denying they were headed for splitsvile, Somizi revealed in a lengthy statement that he and Mohale were in the process of being divorced.
"In as far as the divorce itself is concerned, my only aim is to have it finalised fairly and reasonably," he said.
He also denied being abusive towards Mohale, but agreed their relationship had its ups and downs.
"But I have never been physically or knowingly emotionally abusive towards my estranged husband. I vehemently deny the allegations of criminal acts towards him and would like to clear my name of that defamation."
Somizi said they had one altercation where he had allegedly defended himself from Mohale.
"What I am going to state, however, is that we had one altercation in which I had to defend myself and both of us were physically hurt by the other. I am at this stage not at liberty to dive deeper into the details but can state that he is not a victim in this situation," read part of the statement.