How actress Vatiswa Ndara tried killing herself after being r@ped
How actress Vatiswa Ndara tried killing herself after being r@ped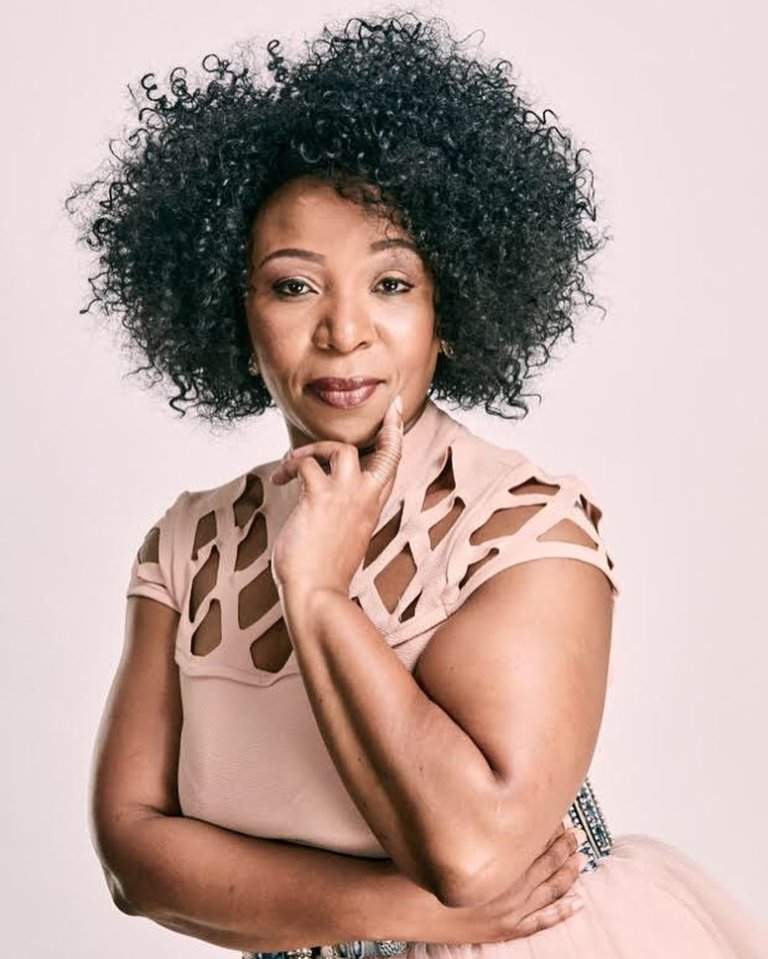 South Africa's award-winning actress and former newsreader Vatiswa Ndara is seeking justice. The renowned Igazi actress was allegedly r@ped by a friend in 2006, but she is still left in the dark by the justice department since opening a case three years ago.
The incident happened in 2006, and the case was opened in 2019 at Rosebank Police Station in Joburg.
Vatiswa (52) was allegedly s.e.xually assaulted by a close friend at his home.
In her latest book, Unfiltered Vatiswa, she said she was coming from work and had no transport. As a result, she asked a friend to pick her up.
"I didn't have money for a cab and I couldn't find anyone to give me a lift. I called a friend to see if he could give me a lift home. Indeed, he came and picked me up," she said.
According to Vatiswa, the friend had just landed at the airport from attending the late former minister Stella Sigcau's funeral.
"He fetched me, but I noticed as we drove off that he took a route that was not headed to where I lived. When I asked him about it, he said he first wanted to go home.
"He didn't say it, but I just assumed as a husband who had been away the whole day from his pregnant wife, he wanted to check up on her first," said Vatiswa.
"From our chats, I learnt that his wife was pregnant with twins, so of course he'd want to check up on her before taking me home, which I mentally applauded."
Little did she know that her friend had something else in mind.
"When we got to his house, I stayed in the car to avoid assuming that I could just walk in.
He came back to invite me in and when I entered, I noticed that it was quiet and dimly lit. I asked him where his wife was, and he told me she had gone home to her family.
"I think he either said it was because she was due or there were complications with the pregnancy," explained Vatiswa.
ad
"After letting me in on the absence of his wife and helper, he offered to show me around his fancy home. I followed him around until we got to an empty room where I would experience unimaginable trauma – a violation of my physical form and a violation of my spirit; where I would experience humiliation in its highest form; where I would experience the dehumanising act of being raped.
"This person knew of all my hardships, the challenges I faced and how hard I was working to build my life. He knew how broken I was, but was willing to break me further by violating me in the worst way possible.
"After raping me, the monster I saw before me still had to take me home."
Vatiswa said she has lost hope in the justice system.
"How could I ever find justice in a country that operates in that fashion at the highest level? As they say, the fish rots from the head," she said.
In a recent interview on King David's podcast, Vatiswa shared details of her attempted suicide.
She shared that she was going through tough times and tried to kill herself.
"I took Jeyes Fluid, Handy Andy, pills and Jik. So, you can imagine when the contents wanted to come out," she said.
She also spoke to Daily Sun recently and said she did not open a case initially, because she felt that no one would believe her.
"But I confronted him and he apologized. I only opened a case years later in 2019.
because I was tired of protecting these people. I opened it hoping to get justice, but it was never carried out.
ad
"In 2021, I called the police station for a follow-up, but nothing happened."
She said that she struggled to get jobs ever since she started exposing industry secrets.
"I have hardly received offers or been called for auditions and if any, they are few and far between as you sense that I am deemed persona non grata (an unacceptable person).
"And to be honest, it was expected," she added.
Vatiswa further said there was a price to pay for speaking out, hence the general reluctance to do so.
Gauteng police spokeswoman Dimakatso Sello said: "The case has been taken to the deputy public prosecutor for a decision."
Vatiswa has appeared on shows such as Generations, Gaz'lam, Nomzamo, Home Affairs, Tsha Tsha and Society, just to mention a few.