House of Zwide star Nefisa Mkhabela on going against dad's wishes to follow her dream
House of Zwide star Nefisa Mkhabela on going against dad's wishes to follow her dream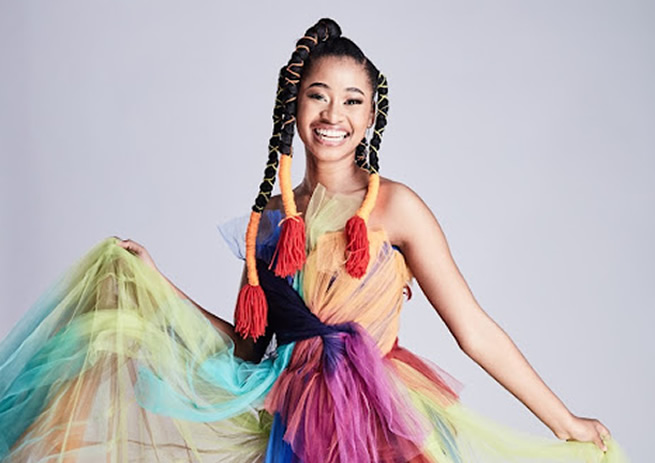 Fresh-faced teen sensation Nefisa Mkhabela rebelled against her father's wishes to pursue a law career by taking her breakout role in novice soapie, House of Zwide.
It has all paid off for the 19-year-old newcomer, who has emerged as television's biggest breakout star of 2021.
The e.tv daily drama has been ratings gold, with a viewership of 4.24 million in July and 4.37 million last month, according to data by Broadcast Research Council of SA.
It comes as no surprise considering how irresistibly charming Mkhabela's wide-eyed gaze and radiant smile lights up the screen before she even opens her mouth to speak. Surely, young girls across the country are recreating her character Onalerona Molapo's bright-hued hairdos and punk style as much as they have done with Sho Madjozi during the festive season.
But what has won the hearts of viewers is Onalerona storyline that depicts a relatable tale of a talented and aspirant fashion designer from Tembisa, Ekurhuleni, defying her father's orders to study marketing in pursuit of her fashion dreams in Rosebank.
So, you can imagine that I'm hit with an overwhelming sense of déjà vu when Mkhabela details how in real-life she also disobeyed her father.
A year ago, Mkhabela was a grade 12 learner, stressing about writing her matric exams in the age of a pandemic. Her matric dance, which she was looking forward to, was scheduled for March 27 – but the national lockdown upset those plans when is started on March 25.
"It has always been my dream to be in the spotlight, but I never thought that I will be living the reality I am right now. It is one thing to dream, but to achieve one of the biggest dreams you thought will come later in life so early is incredible," Mkhabela gushes.
"A year ago, I was still indecisive about what I wanted to do and study. The main thing I wanted to do was act, but my dad was set on me having a backup plan and something to fall back on. He made it clear I shouldn't study something in the arts."