His R2 million house, cars & wife lost to drugs – The painful story of drug-addict, popular actor Innocent Masuku
His R2 million house, cars & wife lost to drugs – The painful story of drug-addict, popular actor Innocent Masuku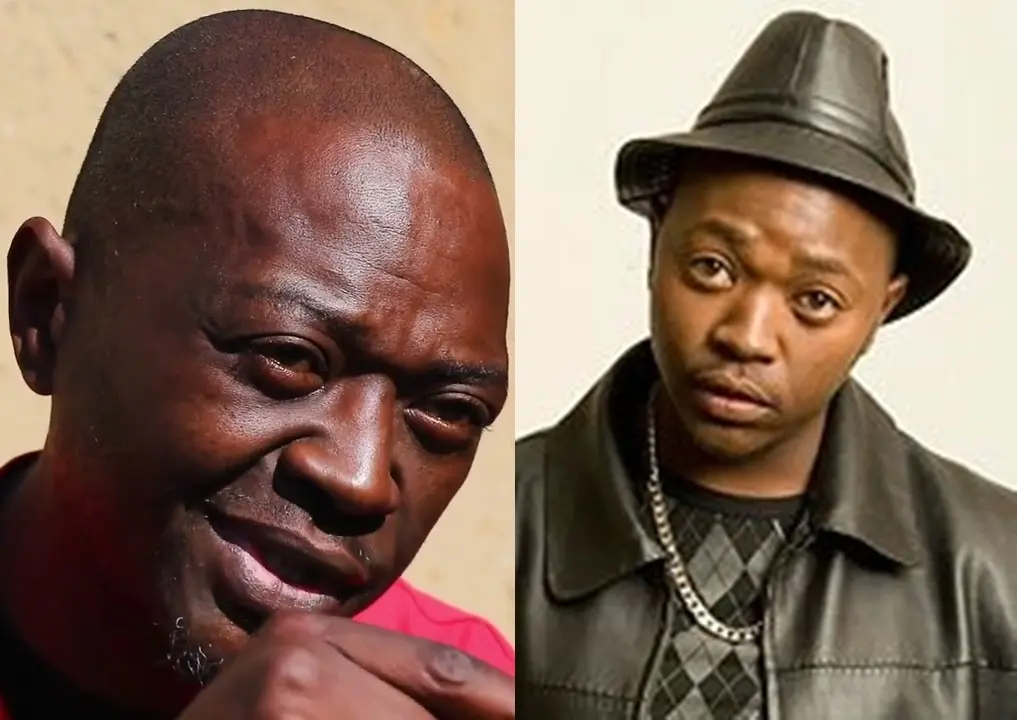 In the fantasy of Yizo Yizo and Tshisa, he played the part of a drug addict, and little did people know that in real life he lived in a dark hole fuelled by cocaine and nyaope.
But yesterday he started a new journey as he stepped into the sunlight!
Innocent Masuku (42) is back.
"I'm taking back my life. I want to go back into acting and continue entertaining people," he said.
"I would love to help other addicts to beat this demon and I will continue motivating people."
Innocent was the well-known face of Bobo in Yizo Yizo and Baksteen on Tshisa, who both used drugs.
But then he developed a genuine drug habit that cost him his R2 million house, his cars and his good friends.
He also separated from his fiance.
The former actor trended on social media after people noticed that he had lost weight and was using drugs, which he admitted.
Yesterday, Innocent started taking back his life and this was after spending six weeks in rehab.
He spent six weeks at the Witpoort Recovery Centre in Brakpan, Ekurhuleni, and he came out yesterday to start a new journey with a new destination.
Innocent from Zola, Soweto, said he regrets ever using cocaine that led to him losing everything.
His drug problem started in 2000 when he was introduced to cocaine by a friend.
He said initially he spent R1 000 but after 2010 when his addiction grew, he spent much more than that.
"I never thought drugs would destroy my life.
"I enjoyed them because I was having fun and I felt good when I had taken them," he said.
He lost the house in Krugersdorp, a Golf 3, and a Mercedes-Benz C200.
He split with his fiance in 2017.
Innocent, a father of two children, said he spent more than R500 000 on drugs.
"But that wasn't the real loss. The worst thing was I also lost opportunities by not going for auditions.
"I don't have money now. In fact, I'm broke. But I will start a new life," he said.
Innocent said being at the rehab was difficult at first, but he learnt a lot.
"I adapted to the new life and I am happy and at peace now that I am clean.
"The important thing I did when I got to the rehabilitation centre is that I opened myself up to treatment. Look at me now. I'm a new person."
Innocent said when he had challenges in the past, he would turn to drugs.
"I believed you could run away from your problems. I didn't know that you must just face them," he said.
He said his story will help young people not to jump into things.
"Drugs kill and take away your dignity. Drugs are demonic. I was emotionally attached to them and they turned me into a zombie. I lost everything because of them," he said.
Thami Madondo Innocent's uncle is a community activist and the founder of Indoda Emadodeni Foundation and helped his nephew to fight this battle to the end.
"It was a difficult journey for Innocent but it is great that he managed to overcome his challenges.
"Innocent is a good man. I am happy that he overcame his fears and all that is left for him is to start his new life," he said.