Here's the real reason why Unathi Nkayi left Kaya FM
Here's the real reason why Unathi Nkayi left Kaya FM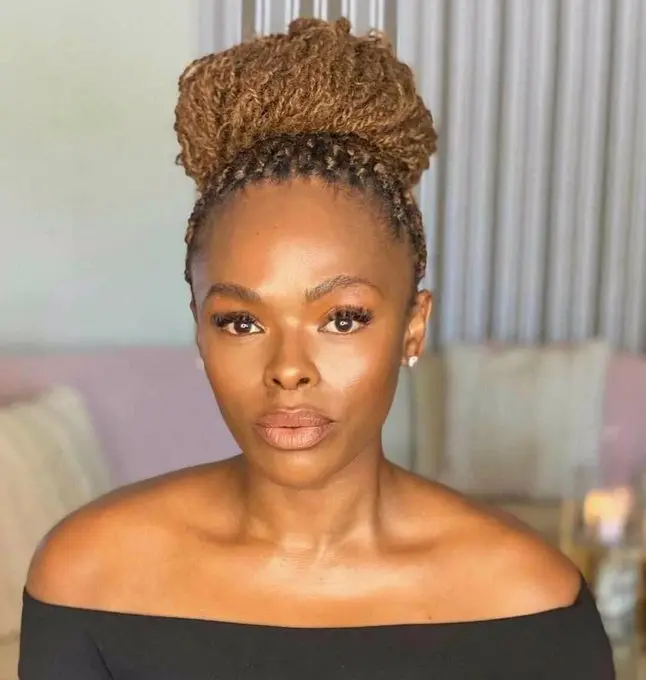 Mzansi TV and media personality, Unathi Nkayi has grown to become one of the most popular radio hosts in the country and she is loved for her husky unique voice, as well as her very outspoken personality.
Unathi Nkayi has enjoyed a successful career in the radio industry and has worked with some major stations in the country including YFM, Metro FM, Kaya FM and Star FM, where she currently is.
But it has not been all rosy for the popular radio host. In 2021, she trended for days after being sacked from her radio job at Kaya FM. So what exactly happened between Unathi Nkaya and Kaya FM? Well, read on to find out everything.
Three years after leaving Metro FM and vowing not to radio anytime soon, Unathi Nkathi Kaya landed a job on Kaya FM in March 2020.
She replaced Bridget Masinga to host a midday show between Mondays to Thursdays from noon to 3pm.
One of the groundbreaking moments that Unathi Nkayi had at Kaya FM was when she had Prince Kaybee on her show and interviewed him.
In mid-November 2021, Unathi Nkayi was fired from Kaya FM after she reportedly went against the radio's standards although her exact transgressions were not revealed by the station.
"Ms Nkayi's contract has ended prematurely due to certain conduct that rendered the relationship intolerable going forward. Kaya 959 can confirm that certain incidents had occurred, which resulted in the breakdown of the trust relationship between the two parties.
"The business can further confirm that due process was followed and the decision was therefore made to part ways with Ms Nkayi," read part of Kaya FM's statement.
As expected after Unathi Nkayi's termination became public, several speculations emerged about the exact reason that had made Unathi lose her job at the station with some rumours emerging that she had been involved in a heated altercation with her former colleague Sizwe Dhlomo.
A few days later after leaving Kaya FM, Unathi Nkayi took to her Instagram page to provide a statement about what happened. In her statement, she revealed that she had been silenced by Kaya FM and was not allowed to talk about what had happened in public due to a contractual agreement, explaining that she had handed over the issue to her attorney.
Nkayi also cleared the year about the GBV stories that had been making rounds and said that she had never accused Sizwe of committing any acts of GBV against her.