Here is how much Khanyi Mbau's new rich Zimbabwean boyfriend is worth
Here is how much Khanyi Mbau's new rich Zimbabwean boyfriend is worth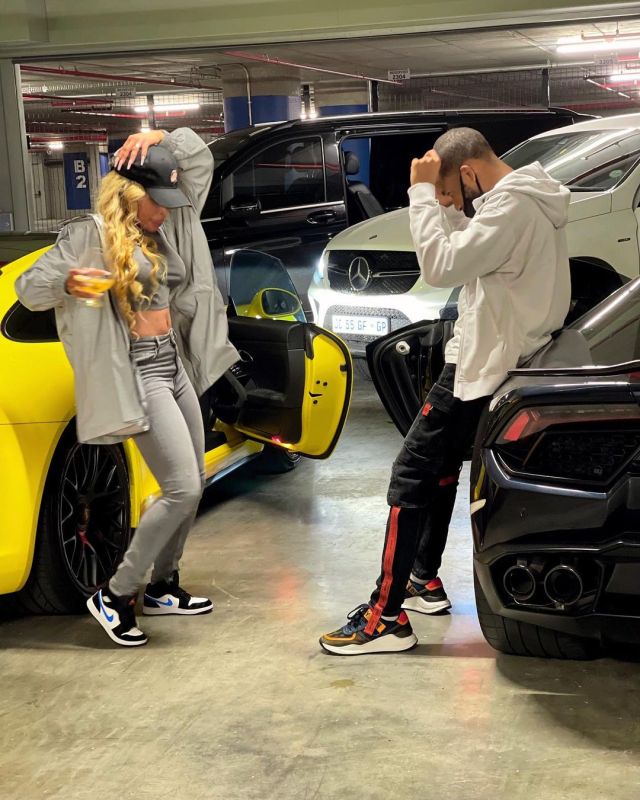 Here is Mzansi actress and businesswoman Khanyi Mbau's new Zimbabwean boyfriend Net Worth & Cars, logically one needs to be filthy rich to draw Khanyi Mbau's attention.
Socialite Khanyi Mbau has found love in the arms of a Zimbabwean boyfriend Kudzai Terrence Mushonga also known as "Ndege boy'", a 28-year-old fugitive on the Police wanted list in Zimbabwe.
After years of hiding from the arms of the law in Zimbabwe, Mushonga resurfaced on Khanyi Mbau's social media accounts as the new bae.
Ndege Boy which is translated to airplane boy the name he earned after lavishly spend money buying private planes. He is the youngest African man to own an airline. According to reports, Mushonga and accomplices defrauded Zimbabwean microfinance after borrowing large sums of money using fake company documents and vanished in thin air.
Khanyi Mbau has been castigated for dating a wanted criminal foreigner who is almost younger than her. Despite the social media backlash Khanyi Mbau is not holding back, she is looking to learn the Shona language to impress her boyfriend and future in-laws.
Who is Kudzai Terrence Mushonga, How much is he worth?
The 28-year-old Zimbabwean "Millionaire" fugitive defrauded a Zimbabwean financial institution in 2016 with friends, he skipped the border into South Africa where he has business interests in Gas, Petroleum, and Real Estate. Mushonga owns a fleet of top range cars, Ferraris, Bentleys, Rolls Royce, and latest Range Rovers and is worth $5.4 million.
Khanyi Mbau's new bae Kudzai Terrence Mushonga claps back at trolls
I was never or have never been arrested for those allegations
Please inform me which court date I skipped to label me a fugitive.
Please show us the amount of bail I paid and to which court to be released 6yrs ago. Also note that the Herald article came out 1.5 years after this happened because I had got into a fight with someone exercising their power on me..
All these allegations happened when I had long left Zim.
Which court docket shows I defrauded anyone money? You might as well publish it.