Here are the times Zozibini Tunzi proved she is a queen
Here are the times Zozibini Tunzi proved she is a queen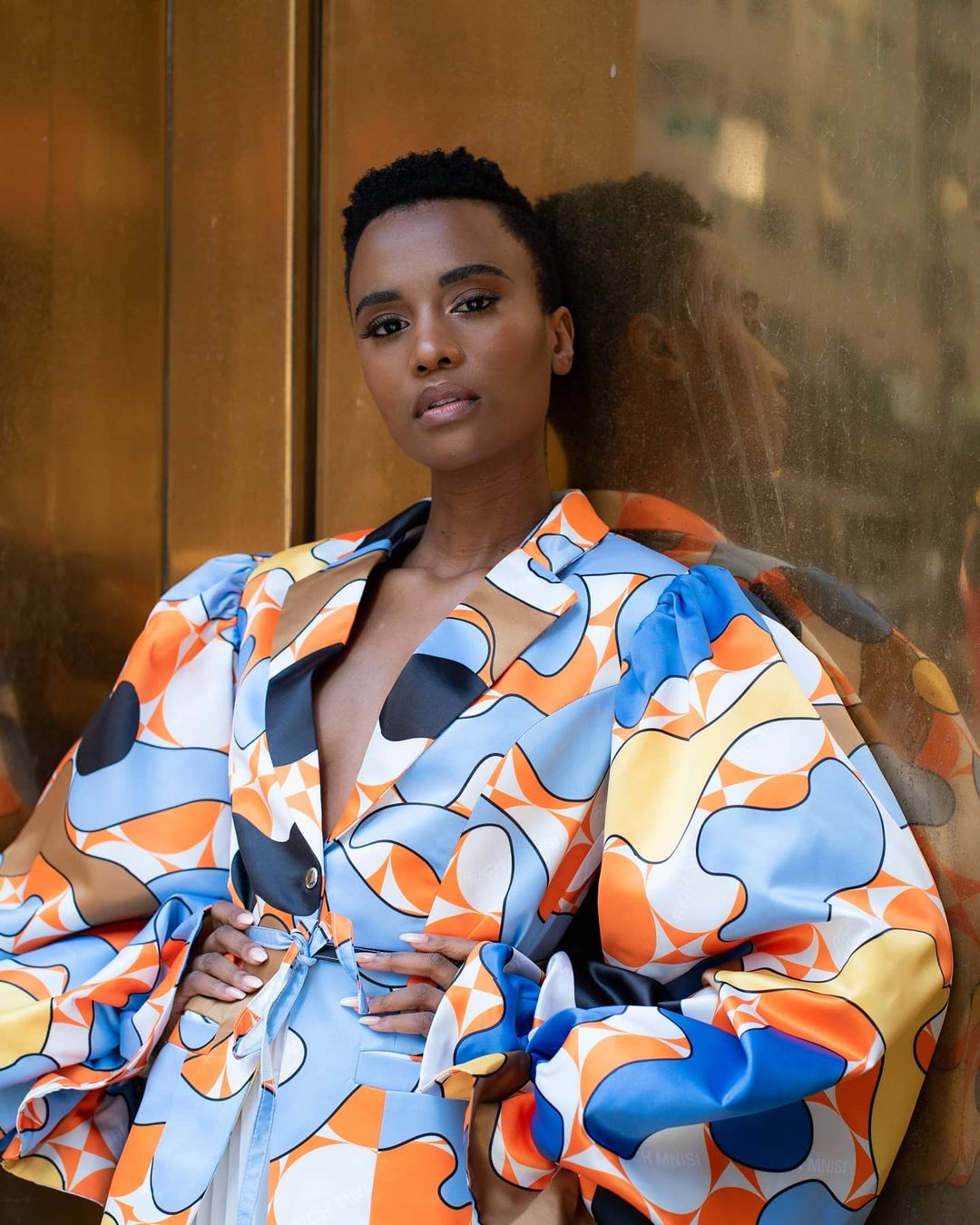 The beauty queen who won the hearts of the entire nation before capturing the hearts of the universe. Zozibini Tunzi's strides at home and abroad have not gone unnoticed and she continues being a beacon of light to many.
However, being in the spotlight has not been an easy journey for her as she got praises, but sometimes would find her at the receiving end. Like some other celebs, Zozibini has been body-shamed., but she handled the situation with grace.
Although her reign may have ended, she still has a special place in all of our hearts, so let's look at some of the momentous events in the beauty queen's past year.
Zozibini's biggest scandal shook many
Being Miss SA means constantly living in the limelight and it also means that every minute of your life is scrutinized, be it past or present. While Zozibini Tunzi was well-versed in this fact, Bianca Schoombee, one of the hopefuls for Miss SA 2020, had to learn this first hand.
Some of her past Facebook posts were found to be racist and derogatory, which later led her to withdraw from the competition and lose her contract with her modeling agency. After this event, Zozibini Tunzi looked back at some of the comments she had passed in 2012 and apologized, saying that she is a different person today than she was when publishing the comments.
Zozibini Tunzi VS Shudu
Living up to your predecessor is never an easy task, and this is especially true when the predecessor was someone like Zozibini Tunzi. Zozi changed the perceived face of beauty when she won the titles of both Miss SA and Miss Universe in 2019. When Shudufhadzo Musida took over the crown of Miss SA, she was constantly compared to the former beauty queen.
You're doing the most😍
I'm so happy to see Limpopo coming out to embrace you and welcoming you home. Keep making everyone proud ❤🇿🇦 https://t.co/i2uDw5zAaH

— Zozibini Tunzi (@zozitunzi) November 13, 2020
She was said to be less interactive with her fans on social media as compared to Zozibini. This simple act made people believe that Shudu didn't have a vibrant personality. Others compared Zozibini Tunzi and Shudu based on their laughs, saying that Zozibini Tunzi's laugh had become her signature on the second day of her crowning, while for Shudu, it had been a week, and no one knew what her laugh sounded like.
Was this necessary?
Zozibini dragged into Shudu's mess
When Shudufhadzo Musida graduated from the University of the Witwatersrand with BA Honours, which was her second degree, many students were enraged by the treatment she had received.
While most students' dreams of attending a graduation ceremony in their name were shattered due to the pandemic restrictions, Shudufhadzo got the chance to walk the stage and receive her degree certificate.
Although some were happy for her, those that were not dragged Zozibini into the whole saga. Some even went on to say that the former Miss SA and Miss Universe would have never wanted any special treatment as all the students had been given the same exam and faced the same hardships of studying during the pandemic.
What was Zozibini's response?
Zozibini gets dragged again
From the time she took the crown, Zozibini's hairstyle had always been the talk on everyone's lips. This soon enough became the trademark that inspired many to follow suit, but there are some who didn't see it that way.
However, there had been plenty others who had tried to get her to wear a wig or a weave so that she can appear to be more "traditionally" beautiful. During her interview with Trevor Noah on The Daily Show, Zozibini expressed how she was getting tired of people telling her what she was supposed to look like.
Despite all that has happened with Zozibini she remains one of Mzansi's favorites and will always be.