Heavily armed Zama Zamas wreck havoc in Limpopo: 'These men are very dangerous'
Heavily armed Zama Zamas wreck havoc in Limpopo: 'These men are very dangerous'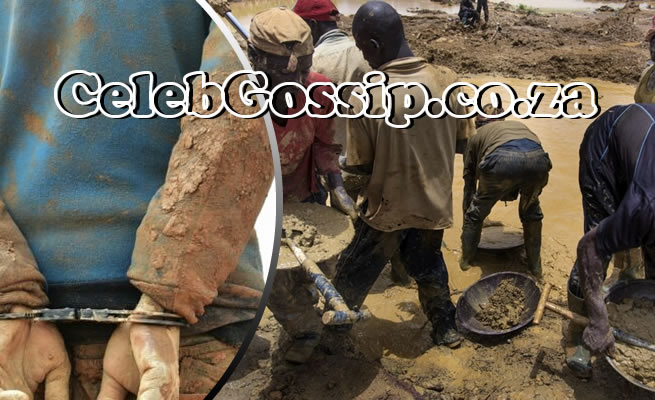 Illegal miners arrived with heavy excavation machinery and started digging around a Limpopo woman's yard, leaving deep trenches everywhere.
A woman from Bogalatladi, a village in Limpopo's mineral-rich Sekhuknune district, is among many residents who are suffering at the hands of illegal mining across the province and whose properties have been damaged.
As residents await the results of an oversight visit from the parliamentary committees of police, mineral resources and energy, and home affairs, the fear of being surrounded by heavily armed zama zamas, who continue to destroy the environment still lingers.
At least 59 arrests of illegal miners were reported by the provincial Hawks in the past month, while equipment, including TLBs, was seized.
When we visited the area, the illegal operations seemed to have ceased due to police presence recently but the destruction left behind and some of the TLBs could be seen. Mounds of sand and deep holes could be seen dangerously close to people's houses.
The woman, who asked not to be named out of fear of being targeted, said she was surprised when strange men arrived with trucks and TLBs and started mining for chrome. "We don't even ask questions because these men are dangerous. We stay in our homes and close the doors but my worry is that our houses will collapse," she said.
The woman said her 23-year-old daughter was attacked near her home in December 2021.
Tebogo Maphakane, a resident, said some locals participated in the illegal mining activities but most of the zama zamas are foreigners. Maphakane said they lived in fear of the illegal miners. Saviour Manala said robberies had become rampant.
"We are worried that these holes are posing a danger to young children in the village. When it rains they fill up and cause flooding," Manala said.
In Bergenek Village, outside Polokwane under the Capricorn District, locals complain armed zama zamas, most of them who are Lesotho nationals, have taken over the area.
Bergenek was one of the areas discussed as needing urgent interventions during a meeting between communities, police and members of the parliamentary committees who were visiting the province a few days ago.
The area has a satellite police station, with only one police officer in charge, while the nearest police station is in Westenburg, about 39km away.
Ward councillor Mahlatse Nchabeleng said the machinery used by the illegal miners overloaded the electricity transformers, which disrupted power supply to people's homes.
"You can hear the crushing sound of the machines throughout the night. We also live in fear, and gunshots are a common thing here," Nchabeleng said.
She said the mining activities also contaminated the local river as the miners use mercury to process the gold.
Locals also say the men move in large groups of 10 or more while dressed in blankets and balaclavas.
"When I see a group like that, I immediately turn back because these guys can attack you without provocation. People are even afraid to report incidents to the police because they threaten us," said resident Thapelo Chuene.
Chuene said he hoped the engagements with the police and portfolio committees would bring change in the area.
Provincial chairman for community policing forum Frans Kgasago said there is not a day that he does not get complaints from CPFs in different parts of the province who complain about illegal mining.
"Illegal mining is a thorn to us. Every time I visit the five districts to inquire about the crime that they are facing. One of the first thing mentioned is illegal mining," he said.
Kgasago said while most illegal miners are foreigners, there are locals who conspired with them by hiring out their trucks to transport the stolen minerals.
Acting chairman of the portfolio committee for police, Knox Seabi said it appeared that the operations were not only carried out by foreign nationals, but also by South Africans who claimed they were forced to mine illegally due to a lack of access to licensing from the department of mineral resources and energy.
The portfolio committees are expected to compile a report and hand it over to government to come up with a response to illicit mining activities across the country.
The oversight visits are expected to take place in Welkom, Free State, followed by Mpumalanga and other provinces.
Seabi said the illegal mining operations in Limpopo also appeared to be sophisticated as they were carried out with sophisticated machinery, adding that police had intensified investigations to find the people behind the syndicates.