Heartbroken singers, Nandi and Hope speak out after being evicted from Idols SA
Heartbroken singers, Nandi and Hope speak out after being evicted from Idols SA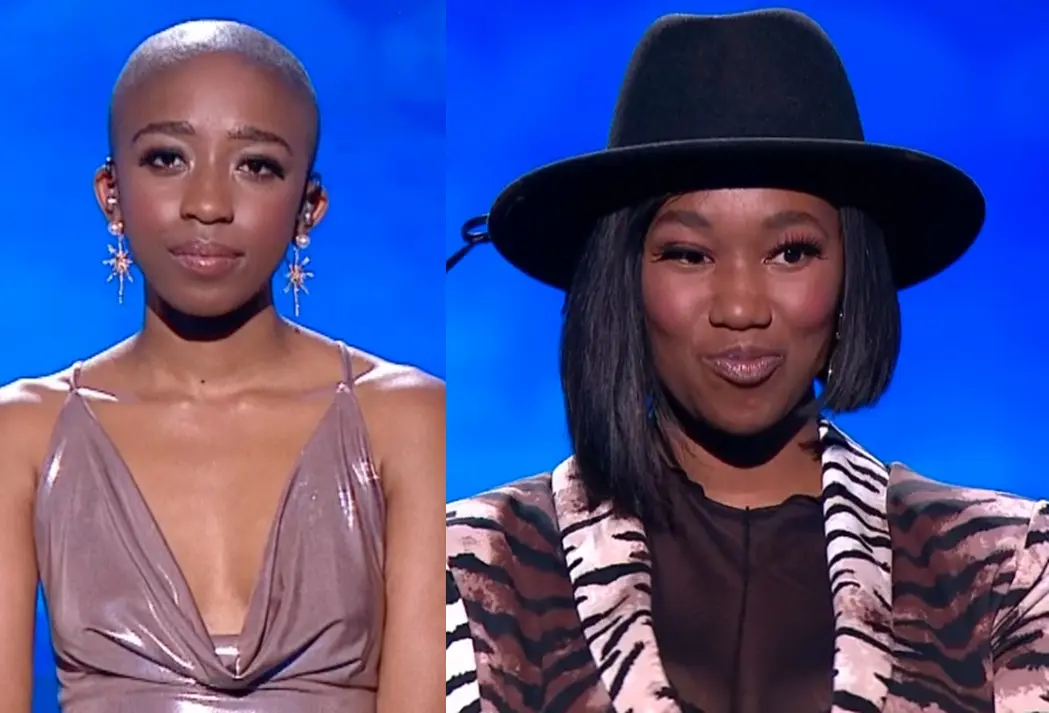 Nandi and Hope's Idols SA journey ended before it even got started after they were the first two to be eliminated as part of the reality TV show's live round.
CeeJay, Kabelo, Lerato, Mpilwenhle, Noxolo, Nozi, Tesmin-Robyn, Thapelo, Ty Loner, and Zee have made season 18's coveted top 10, decided by 7.5-million viewer votes.
Speaking on Monday, Hope said she believed that she did all that she could do to stay in the competition.
"For the most part, I am content with how things turned out even though it doesn't favour me. I put in a lot of time and effort, and overall it didn't happen; it stings because I wanted it so badly," said 23-year-old entertainer from Pretoria.
"I believe being evicted last night is God's way of re-directing me to something else, in essence… It's a chapter that's closed and I'm ready to open a new one."
Hope further described her journey on Idols SA as eye-opening and a testament to how eager she is to make her mark in the entertainment industry.
"My future hopes and dreams are to one day tour the world with my music and try my hand at acting on the theatre stage and the small screen," she said.
"Seeing that I got to perform with Langa Mavuso on the Idols stage, I would like to collaborate with him on a song that we both have worked on. Internationally I would like to work with Brandy, her mastery of songs is admirable plus she's been my all-time favourite."
Accepting the outcome of Sunday night's elimination wasn't easy for Nandi who had hoped to do more in the competition. "I do understand that there could only be one winner, so I have no choice but to be content with how things have turned out," said the 21-year-old who looks up to her musician father Shaluza Max.
The soulful singer said there was nothing more she could have done to stay in the competition as she "put her heart and soul in each and every performance".
Nandi's biggest highlight on the show was sharing the stage with Amapiano sensation Boohle, an experience she plans to take with her going into the entertainment industry.
"Going forward, I will be working on perfecting my voice, finding my sound in the music scene and working hard till I see my name in lights," she said.