Heartbroken Andile Mxakaza blames witchcraft over failed relationship with Lady Du – Video
Heartbroken Andile Mxakaza blames witchcraft over failed relationship with Lady Du – Video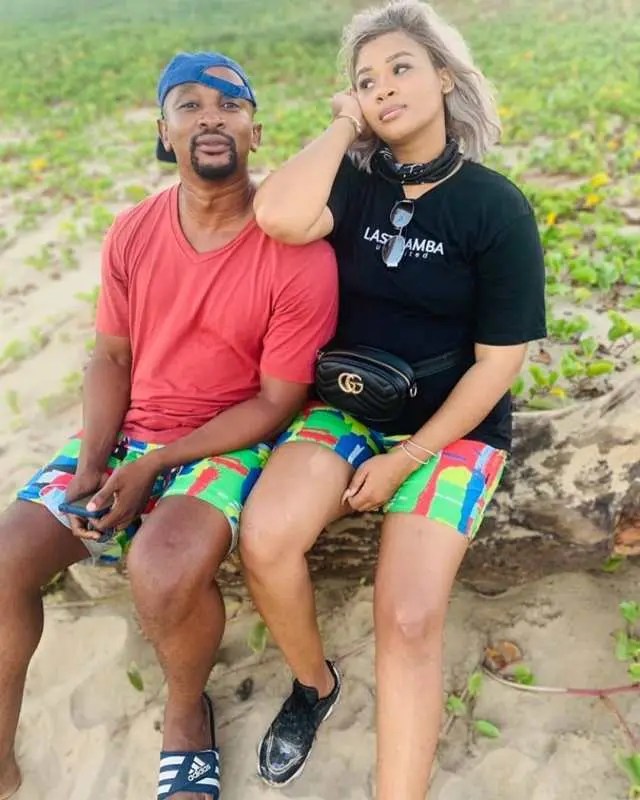 Andile Mxakaza has taken to his social media to blame witchcraft for the failure of his relationship with Lady Du.
Lady Du brought social media by storm after announcing that she and her husband have called it quits.
She said their breakup was amicable and they realised they wanted different things in life. "I am not one for gossip, it bores me. This is from my heart, We did not break up, we followed our hearts and that meant separating before things went south.
"I've had numerous attacks from people I didn't even know, people making me uncomfortable because of culture, people attacking my character, scratching my cars. So I decided it's best I follow my heart and leave my relationship.
Andile also took to social media to break his silence.
He shared how proud he is of Lady Du and said he is proud that she stood her ground and never gave up even when she was attacked by people.
"I am sorry you never found peace in our relationship, I am proud how you stood your ground and never gave up even when you were attacked by people.I want you to find true happiness and I am happy with the decision you made, you way stronger then you look.# qiniso lami@ ladydu_sa," he wrote.
Well, in another video he shared, he slammed naysayers who have been meddling into their relationship affairs. "Love is love, people break up if there are problems," he said.
He said if things are meant to work out between him and the wife he chose they will be. He also shared another clip where he accused people of witchcraft.
"There are people who are busy abusing another child. They have been abusing her for a long time and I am also getting tired. Women practice witchcraft and I don't want to name drop, I know the person who is doing this and they keep on doing it and I am warning them to stop doing it," he said.
Watch video below: