Heart melting memories in remembrance of actress Noxolo Maqashalala
Heart melting memories in remembrance of actress Noxolo Maqashalala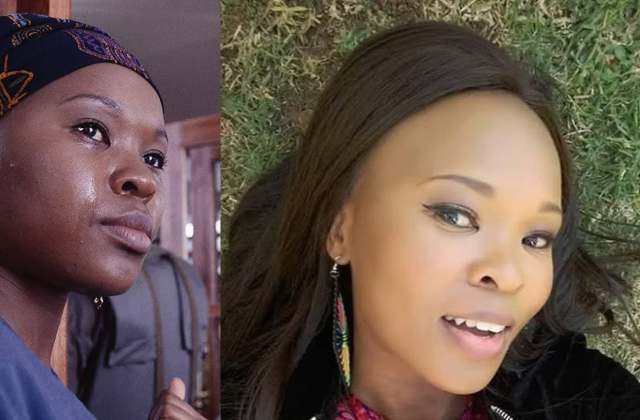 Jub Jub's hit song Ndikhokhele was on full blast in the background at the memorial service of Noxolo "Noxee" Maqashalala this afternoon.
Several speakers at the Market Theatre in Newtown, Jozi, shared fond memories of their encounters with Noxee, describing her as a woman who loved God and people.
Her friend Zoy Binedell said: "She and I were very close, and every time we spoke we did so for hours on end.
"I'd even forget what I'd initially wanted to talk about. She was bubbly and full of life.
"Whenever I had a problem she always gave me a Bible scripture because she was a believer of God."
Zoy addressed talk that her family wasn't there for her: she was discovered five days after her death.
"She sent an SMS to her favourite pastor and me, saying she was fine and needed time to be with God.
"When I found out she'd died I was angry with myself and God because, maybe, I could've insisted on seeing her."
Pastor Khabo Nyikiza, who spoke on behalf of Noxee's family, told mourners:
"We were saddened by people who asked where her family was.
"There was nothing wrong between Noxee and her family as she loved her space.
"She was a child of God. As her family, we were very proud of her, especially when we saw her on TV.
"She also appeared on Jam Alley. One day she asked me to listen to how she sang and I asked if there wasn't anything else she could try besides singing."
The pastor said Noxee loved laughter and uplifted her people in the Eastern Cape.
"There was a time when she left South Africa for Ireland to study psychology for five years.
"But when she came back she went straight into acting and we supported her.
She wasn't isolated from her family."
Renowned TV producer Rolie Nikiwe recalled a time when he was in the preproduction of SABC1's Tsha Tsha, struggling with a Xhosa word and Noxee helped him.
That sparked his interest in working with her.
"I fell in love with her as a creative person. She was 27 when I met her, and gifted," said Rolie.
He said he understood how unstable the entertainment industry is and felt she was short-changed.
"I don't think she got the recognition she deserved as an actress because she was gifted.
"I don't know how we grew apart. But when I called her sometimes she didn't answer my calls.
"I found out she'd been isolating from people. Mental health is real and we should talk about it. The EC government should help their own."
Actress Baby Cele Maloka was among industry peers who paid tribute to her via video. Singer Zolani Mahola was in attendance.
Noxee was buried last Friday in the Eastern Cape.