Heart-melting: Lesedi almost makes her mom, Connie Ferguson cry
Heart-melting: Lesedi almost makes her mom, Connie Ferguson cry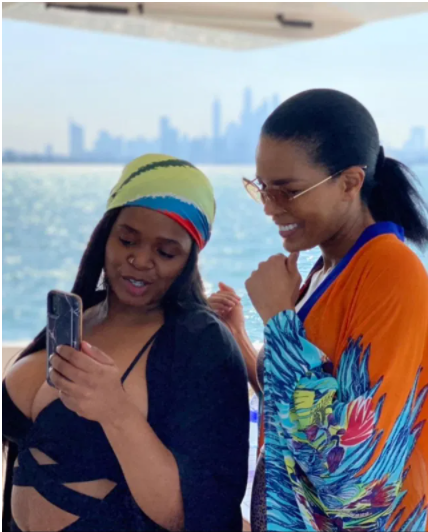 Lesedi Matsunyane-Ferguson has melted the hearts of many social media with her gift to her mother Connie Ferguson. It is no secret that The Fergusons ladies have always been tight-knit even way before Shona's death and it is heartwarming to see them still having each other's back.
Lesedi penned a beautiful letter to her mother just to brighten up her day. She gifted her mother with a book that is set to elevate her spirit even more and we are here for it.
In the sweet note shared on Connie's IG stories, she said, "Ma, I hope this book brings you closer to the amplified version of who you currently are. May it's words give you serenity, courage and wisdom in this new phase of your life," wrote Lesedi before ending the note with a simple 'I love you.'
The book she gifted her mother is titled 'Like A Flower In The Field' which encourages women to become the women God intended them to be when they were created.