He is here! Media personality Relebogile Mabotja welcomes her first Baby – PHOTO
He is here! Media personality Relebogile Mabotja welcomes her first Baby – PHOTO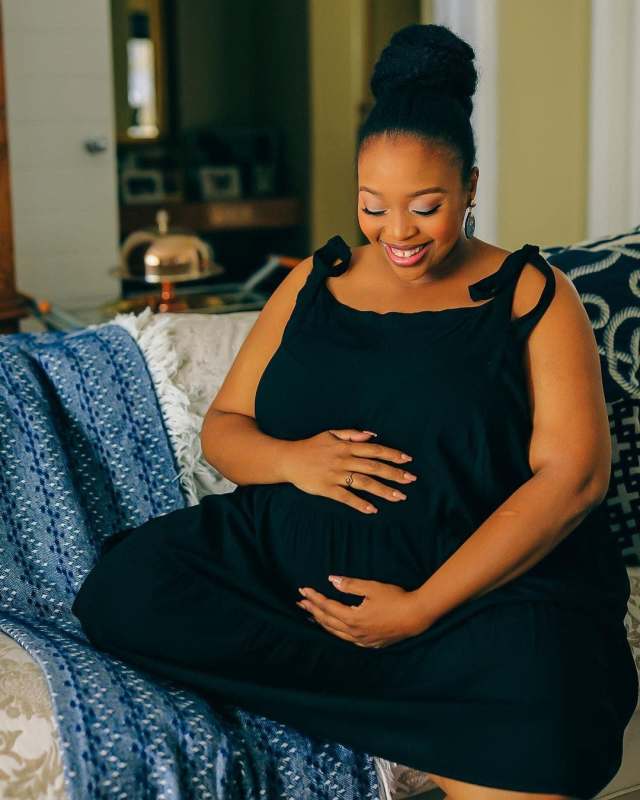 Congratulations are in order for TV and radio personality Relebogile Mabotja who is now a new mom.
The former Metro FM presenter announced her pregnancy in absolute style last month by gracing the cover of Batswadi Mag. She then gave her fans a sneak peek inside her stunning baby shower, explaining that she saw it fit to have her baby shower on the final month of her pregnancy.
In an Instagram post, Relebogile has now announced the arrival of her bundle of joy with a picture of her baby boy holding her hand.
The award-winning media personality has been uber excited about being a mother for the first time, and even more so because she has fibroids.
"So many women have asked me how I get pregnant with fibroids and tell me that they didn't know it could happen. It's almost like I've been reintroduced to myself. The whole concept of creating life and bringing life to this Earth is a deeply special experience, and that's why many women say 'I have no words," she was quoted as saying in an interview with a local publication.