Hard times seriously hit ex-Orlando Pirates & Mamelodi Sundowns star Thamsanqa Sangweni
Hard times seriously hit ex-Orlando Pirates & Mamelodi Sundowns star Thamsanqa Sangweni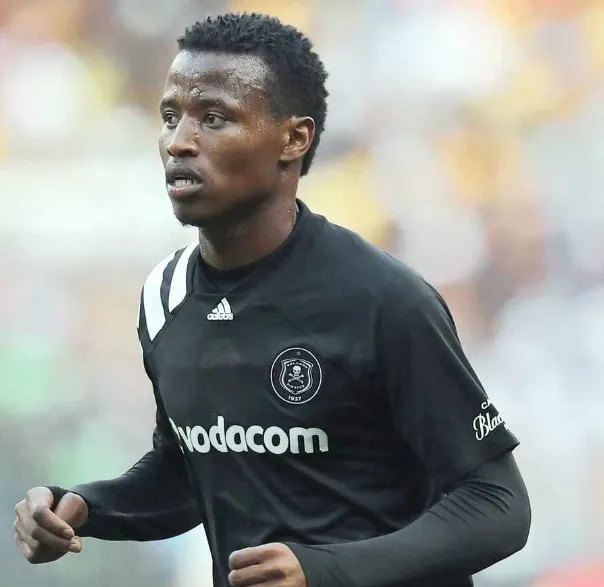 Life is really showing former Orlando Pirates and Mamelodi Sundowns player Thamsanqa Sangweni flames and he regrets being ill-disciplined and is asking for forgiveness.
The KwaZulu-Natal-born midfielder, who is the brother of former Bucs star Siyabonga "Ntsimbi" Sangweni, took to social media to plead with the South African football clubs and coaches to give him a second chance.
"To every PSL team and coach, I'd like to take this opportunity to ask for your help to get another chance. I'm still active.
"I made a lot of mistakes along the way in my career, and I learned the hard way. The mistakes that made me lose my job, the mistakes that made no one want to have me on their teams. I blame only myself because I'm the one who messed up everything.
"I am here asking for forgiveness and the chance to play football again. Football is my life, it is the only thing that I know and I want to do," Sangweni wrote.
His last Premier Soccer League (PSL) stint was in the 2019/2020 season for KZN side Maritzburg United – the club was relegated to the ABC Motsepe League last season. In February 2022, Sangweni signed with Eastern Cape-based side, BCM Stars, and later joined its provincial rival, Peacemakers FC, in December.
The 34-year-old further said that he has lost everything that he loved.
"I was selfish because I ended up losing everything that I love. I am no longer that person, those mistakes made me a better man and they made me realise what it means to be a professional footballer," he said.
According to a source who spoke to Zimoja, Sangweni's car was repossesed.
"He is very humble now, the girlfriends that he used to have are no longer there and the maroon BMW X6 was repossessed," said the source.
Sangweni is back at home in kwaMthethwa Village outside Empangeni in KZN.