Happy birthday to Pearl Thusi as she turns 33
Happy birthday to Pearl Thusi as she turns 33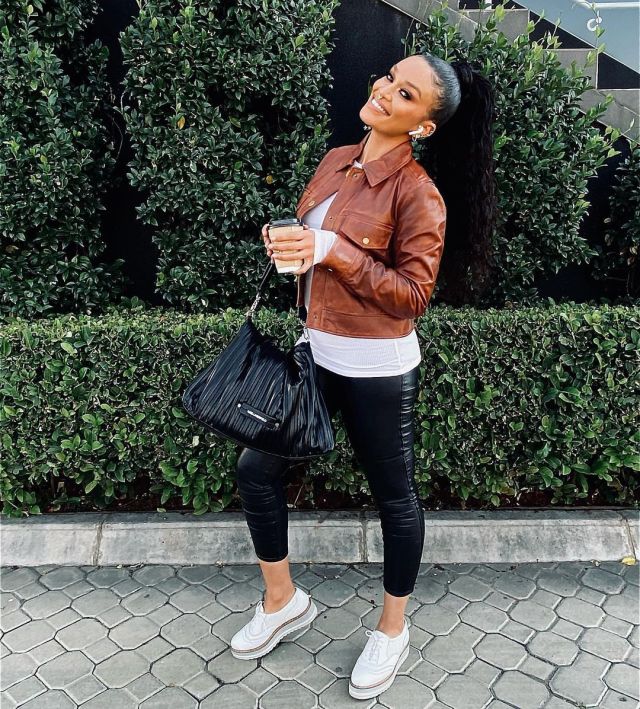 Fondly known as Mama Panther, Pearl Thusi is a force to be reckoned with. The Queen Sono star has been in the industry for several years and she has achieved so much in her illustrious career. However, despite being successful, Pearl does not always get it right.
When things get busy… focus on keeping things simple ❤️ pic.twitter.com/LvcC4nocjU

— #QueenSono (@PearlThusi) May 2, 2021
Remember when she was told to go back to Nigeria because she was always thanking the Nigerians and that time she had to apologize for interviewing Tol Ass Mo? It never rains for Pearl but pours.
As she celebrates her 33rd birthday, here's a look at the times that Pearl was not everybody's favorite, but somehow found her way in everybody's good graces again.
Ever since Pearl made a name for herself in the industry, it seems she has not had time to catch a break because the Twitter detectives have been watching her every move. Even worse with the installment of Black Twitter vs Pearl Thusi where Pearl has always been at the receiving end of all the hate.
This time Pearl was in the wrong, and well, let's just say she had it coming. Remember when Bonang's bruised and scarred face made rounds all over social media, instead of women showing her support some actually laughed behind her back.
A few years ago, during the whole #Nonke saga, Pearl decided to poke fun at Bonang by referring to her as 'Hlanyo'. A term Euphonik used to describe Bonang after she made the allegations that Euphonik had abused her, which meant "crazy woman".
Ntsiki is used to speaking her mind and does not care what anybody else thinks, but this time things didn't go as planned because she struck a nerve during her weave debate on Twitter when she mentioned Pearl Thusi. The poetess made some offensive comments about Pearl's ethnicity and Mama Panther was not prepared to take it lying down.
Pearl caught wind of what was going down whilst she was on a vacation with her best friend DJ Zinhle and in response, she resorted to name-calling instead;
"That dirty girl is obsessed with me and she doesn't even have her facts straight wow."
Probably she, later on, regretted having said some things and Pearl deleted some of the tweets. However, nothing completely disappears from the internet these days.
In an episode featuring Sol Phenduka and Ghost Lady, Mac G offended the LGBTQI community with his "shemale" comment.
What angered many was their deliberate disrespect to the community by joking about transgender people and their body parts. Cringing derogatory words used in the episode such as "shemale", and "women with d*ck", irked many.
Whilst everyone was up in arms that Mac G should be canceled, Pearl on the other hand showed her support to Mac G by liking his tweets. This was pointed out by a tweep, who wanted to know her stance on this topic.
Sadly, it did not end well for Pearl.
Pearl Thusi is unquestionably one of South Africa's hottest women and she does not shy away from revealing her sexy body to the world. And when she does, her fans cannot stop gushing over it.
Pearl left nothing to the imagination and many drooling when she posted sexy pictures of herself in a breath-taking bikini.
DJ Zinhle and best friend Pearl Thusi are undoubtedly goals in every aspect. From serving us body goals, mommy goals, and career goals, they surely serve best friend goals with ease.
It is no secret that Pearl and Zinhle have been tight-knit for many years now, and they continue to serve some real friendship goals and it seems as if no one will separate them because they are not bothered by what naysayers say.
Mzansi's all-time favorite besties Pearl Thusi and DJ Zinhle, are not even bothered by rumors that they are in a relationship.