Happy birthday to NaakMusiQ as he turns 34
Happy birthday to NaakMusiQ as he turns 34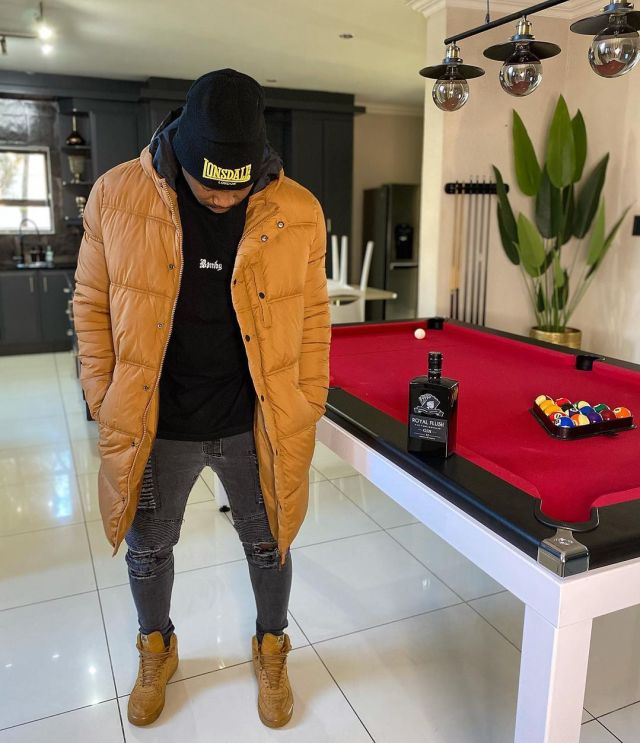 Actor and musician Anga Makubalo aka NaakMusiQ, best known for his roles in Generations, and Isidingo is in a celebratory mood today. He's been in the industry for several years now and he is one of the country's most renowned actors and musicians.
NaakMusiQ is also known as the man that loves his rides and he does not shy away from sharing this on the gram. However, that has got him in trouble before as many felt that he's always bragging. Even fellow artists like Prince Kaybee have dragged him for it too. But who can stay mad at the dotting father of one who loves spending time with his girl.
Here's a look at the number of times, NaakMusiQ had the ladies swooning over him because of those muscles and the not-so-great times when he was trending for all the wrong reasons.
It's quite common to hear of celebrities that do not see eye to eye busy throwing jabs at each other on social, but this one was really unexpected. During an interview with Mac G, where the guest was none other than NaakMusiQ, Mac G asked him about his controversial beef with Prince Kaybee which everyone was talking about.
Apparently, NaakMusiQ and Prince Kaybee started their social media rivalry that escalated to an actual gripe. Naakmusiq did mention that the two had worked together on a couple of gigs and everything seemed to be going well between them.
Then things got a bit tense when Prince Kaybee posted a direct jab at NaakMusiQ about the car he had recently bought which saw Naakmusiq resorting to the own-race-own-pace rhetoric.
I drove BMWs long before you got your first Merc… That's not me bragging. Just me simply pointing out that banters about the 2 brands is something I've engaged in long before you eventually surfaced. Tshini. 😳 https://t.co/sN0GMHSgXg

— Anga Makubalo (@NaakMusiQ) July 27, 2020
Things did not even end there. Prince Kaybee went for the jugular at NaakMusiQ's expense by dragging him about his career and gave rise to the name, K*kMusiQ.
Natasha Thahane and NaakMusiQ may have taken one innocent picture together, but fans were quick to brand them as SA's hottest couple. The actors hung out together and posted pics and clips of their time together on their Instagram stories.
— Anga Makubalo (@NaakMusiQ) January 27, 2020
Not sure what they were up to, but surely they got the Twitter streets buzzing with many acknowledging that they would make a perfect couple.
So what was going on between the two?
More often than not, the way celebrities treat other people has often been a topic of interest. Sadly, NaakMusiQ found himself in hot water after he involved in an altercation at his complex in Northcliff.
Having a night of fun and a lot of partying at his house, Naakmusiq and his friends allegedly assaulted a security guard who approached them after he has received a noise complaint from the other residents.
"MJ and his friends gave Musa a beating. MJ was swearing at us. He said we were underpaid and he could pay us to be his watchdogs for a whole year," a guard told the paper.
However, NaakMusiQ's management gave a different response as to what really took place.