Halala! Gqom hitmaker Moonchild Sanelly proposes to her long time girlfriend
Halala! Gqom hitmaker Moonchild Sanelly proposes to her long time girlfriend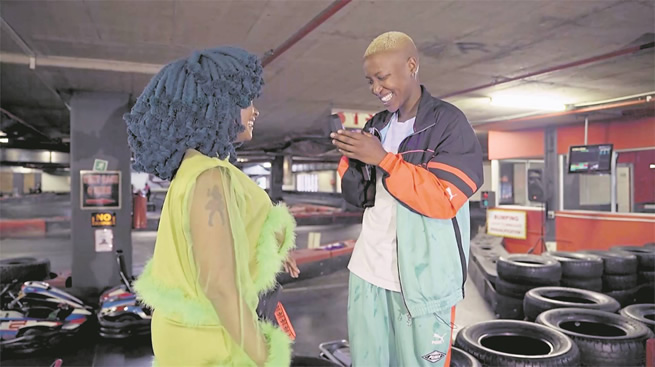 GQOM hitmaker Moonchild Sanelly has popped the question to her girlfriend, Gontse More.
The reality TV star will be showing her proposal on her reality show, Moonchild Sanelly Woza tonight on MTV at 9.30pm.
The Thunda Thighs singer told SunBuzz she and Gontse had been talking about marriage for a while, and it was time that it happened.
"I haven't been planning the engagement for a long time, but Gontse and I always spoke about it.
"The way we've spoken about marriage is pretty cool. I'm not scared because I know it's not necessarily attached to permanence by force. It's about how you manoeuvre. So I'm excited.
"The timing of the show was perfect because we've both been planning on proposing. It was a matter of who'd do it first."
She said they met in 2019.
"We met at the Durban July in KZN and hung out. I got her to sit on my lap and we started chatting. I decided we were in a relationship the moment she sat on my lap."
She said their relationship was great because it was just two people.
"There are no expectations like who's supposed to be the provider. It's like having a best friend who always has your back."
Moonchild said the wedding might not take place in the country.
"We want it to be in another country. We might just go and get married elsewhere. Gontse's mum, who's really cool, already knows we're getting married. My dad is my friend, so he'll be at the wedding, too."
Moonchild said there won't be any lobola because she raised herself after running away from home at 19.