Guns and chaos as Zulu king is appointed – VIDEO
Guns and chaos as Zulu king is appointed – VIDEO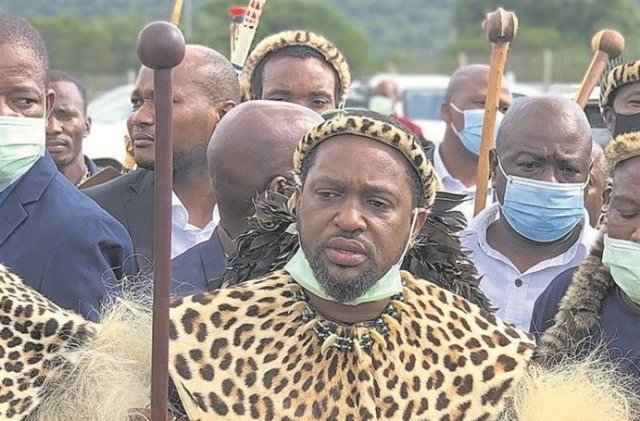 Queen Mantfombi Dlamini Zulu's eldest son Prince Misuzulu Zulu has been appointed as Zulu king after the death of his mother.
Prince Misuzulu had to escape from KwaKhangelamankengane Palace where his mother's will was read out. He was escorted by heavily armed bodyguards with rifles and heavily armed police.
Shortly after his name was announced by Senior Counsel advocate Madoda Madonsela chaos erupted when unsatisfied family members started asking questions.
The situation was tense and many royal house members and their body guards had their hands on their guns, and nearly shot each other while they were exchanging words.
#PrinceMisuZulu The moment Prince MisuZulu was whisked away. #eNCA pic.twitter.com/ak40A8sXCq

— Siphamandla Goge (@SiphamandlaGoge) May 7, 2021
Queen Mantfombi's will was read out by Madonsela in front of about 200 Zulu royal members.
In the will reading Madonsela stated that Queen Mantfombi nominated Prince Misuzulu to be her successor as the regent.
"She wrote that if Prince Misuzulu doesn't accept the nomination, her children will have to vote for one of her sons in a secret ballot.
"She also wrote the letter to Prince Mangosuthu Buthelezi stating reasons why she wishes Prince Misuzulu to be the Zulu king," he said.
Prince Misuzulu had to run for safety before he could confirm the acceptance of the nomination but the way he was protected was a clear indication that he had already accepted.
An insider told Daily Sun that the plans for the day were to officially give Prince Misuzulu the throne however due to safety reasons it never happened.
"Now this is a done deal, nothing will change his appointment as king and he will have to work hard to unite."