Growing calls for Natasha Thahane's R1 million saga to be investigated after Sibongile Mani's sentencing
Growing calls for Natasha Thahane's R1 million saga to be investigated after Sibongile Mani's sentencing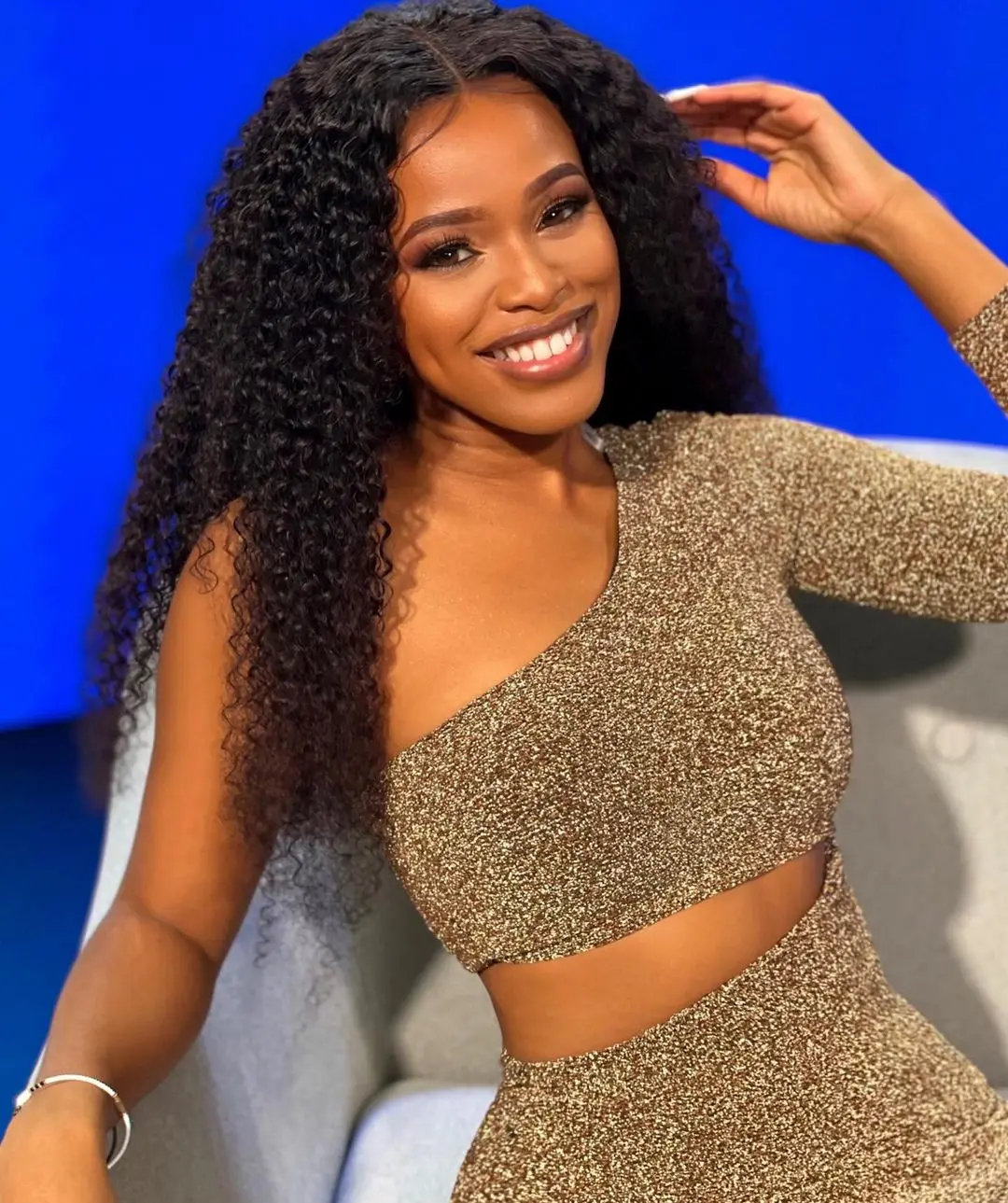 Actress Natasha Thahane's R1 million saga does not seem to be winding down. Jut when we thought she was catching a break, sis is trending again on Twitter, following Sibongile Mani's sentencing.
Mani, an education honors student at Walter Sisulu University (WSU), has been sentenced to five years in prison for theft. In 2017, a technical glitch resulted in R14 million being erroneously credited into her account by the National Student Financial Aid Scheme (NSFAS).
Mani was only eligible for R1400 per month. She was arrested after splurged more than R800 000 in alcohol, clothing, gift cards etc. The student is currently out on bail as her legal team prepares to appeal the conviction.
Several South Africans are against the sentencing and want the mother of two freed. They want Natasha Thahane to be investigated. Others argue Mani should not be sentenced alone, while several others, including politicians, who are accused of fraud are free.
Sibongile Mani spent R800K

Natasha spent a Million

Sibongile is in jail because she is a nobody

Natasha Is free because her grandad is Bishop Tutu

Law is for the poor. Let that sink in!! pic.twitter.com/jrT1rPLWh3

— Muzamana Victor (@Muzamana_Victor) March 30, 2022
Natasha also need to be investigated,

There is double standards here.

What is happening to Sibongile Mani just a Humiliation for black people.

Politician are stealing/looting millions daily but nothing happeing pic.twitter.com/8HSqeleY0w

— Facts_SA (@Facts_For_SA) March 30, 2022
In return for repayment of the R818,000, Malcolm X has pledged half a million rand. In an attempt to round up the R818 000.00 she "accidentally" donated to her, the businessman has asked other entrepreneurs to donate the remaining R318 000.00.
"I, Malcolm X aka Business, hereby pledge R500 000.00 towards the R818 000.00 that the Walter Sisulu University (WSU) Student, Sbongile Mani, "accidentally" used from the R14m that was "accidentally" transferred to her bank account, provided the payment of this money will lead to her immediate release from prison. I urge responsible entrepreneurs to donate the other R318 000.00 to round up the R818 000.00 that she "accidentally" used for herself and other Students," he wrote.
Mzansi celebrities, including Bridget Masinga, have weighed in on Mani's sentencing, and they want her released.
I really feel like she is getting a raw deal.

She did not intentional set out to defraud the state, she didn't steal. She just did what most of us would have done if we came into mysterious money…

— Bridget Masinga (@BridgetMasinga) March 30, 2022
Natasha left a lot of people fuming after she revealed during an interview on MacG's podcast that she reached out to politician Baleka Mbete, to assist her get R1-million from the Department of Arts and Culture to further her studies abroad.
She later refuted that she received funding from Baleka Mbethe or the Department of Arts and Culture. "I did not receive R1 million from Baleka Mbethe or the department of Arts and culture. If you receive to the interview you would realize that I was taken out of context and before I even go through the process I would profusely like to apologize to Baleka Mbethe and the department of sports and art and culture because when I watch back and listen to the interview it sounds like I have a personal relationship with mam Baleka which is not a case," she said.