Grootman under fire for neglecting his kids after proposing to girlfriend
Grootman under fire for neglecting his kids after proposing to girlfriend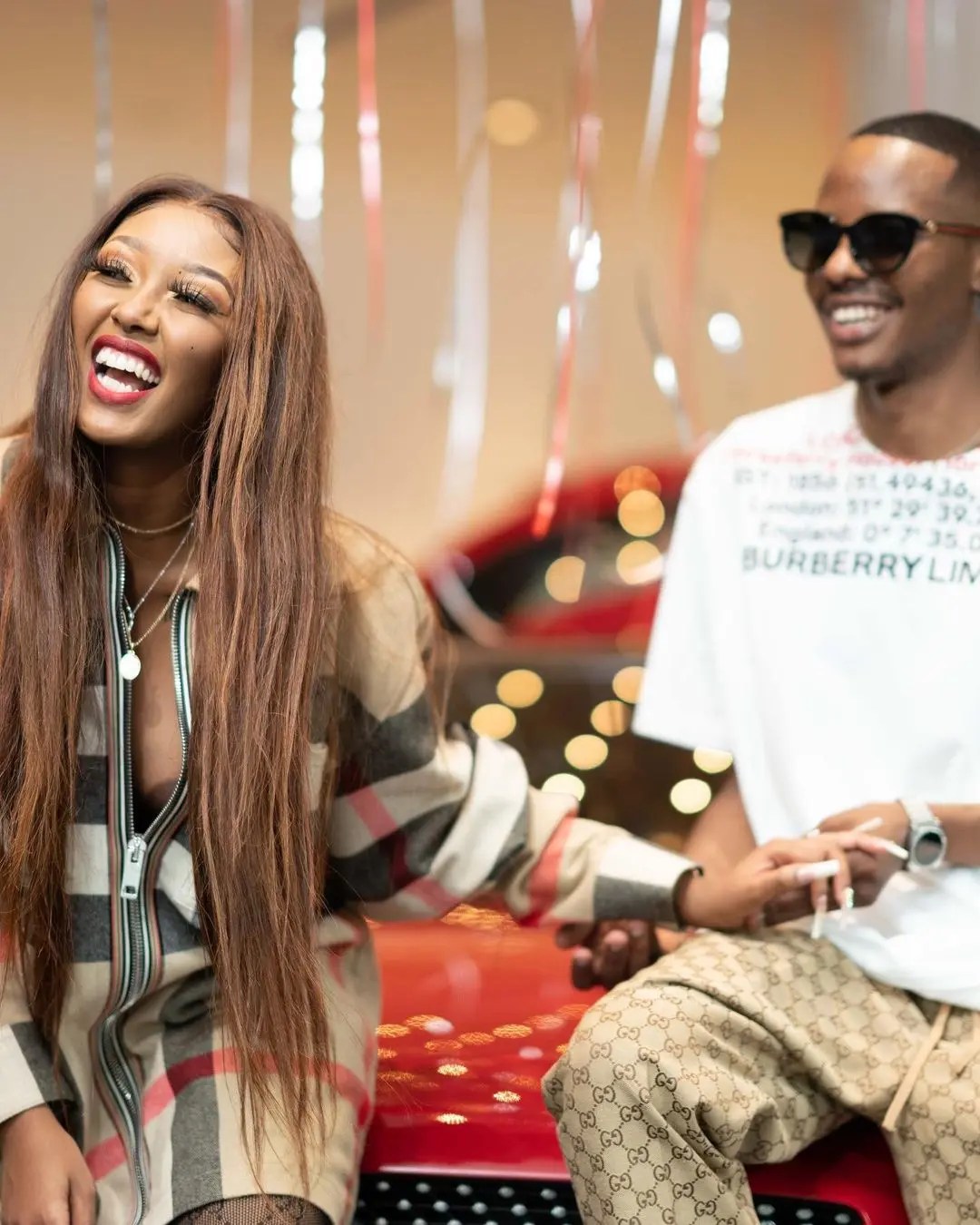 SA's most infamous forex trader, Themba Selahle aka Grootman, recently got engaged. But before he could finish basking in the joy of his new relationship status, his fans were shocked as he got accused of being a deadbeat dad.
Here is the kicker – he has been accused of being a deadbeat to not one but multiple children. And although the fans can't seem to decide or agree on whether they are two or three children, they seem to agree fine on the rumour that he has abandoned at least one child out there.
they have an option to take him to court but they choose not to

— Charlein nkhwashu (@Charlein2) February 4, 2022
🙆🏽‍♀️🙆🏽‍♀️🙆🏽‍♀️🙆🏽‍♀️🙆🏽‍♀️🙆🏽‍♀️

— Michelle (@nyiko1200) February 3, 2022
The forex trader recently took to Instagram to announce his engagement to his girlfriend Gcinile Thwala. He shared pictures from the event, which happened at the Mercedes dealership, as he bought her a new car.
The two walked through the dealership, following a trail of rose petals. All the while, he obscured her vision with an umbrella, as he led her gently to where he planned to propose.
He then took down the umbrella to reveal a brand new Mercedes Benz. On a screen behind her, there was a collage of pictures of them together. It seems it was also her birthday, as the screen displayed both "Happy birthday" and "Will you marry me?" messages.
This is so precious though 😍😍🤌🏽🤌🏽🤌🏽#grootman #gcinile pic.twitter.com/extXKhPhuM

— Michelle (@nyiko1200) February 3, 2022
It was all super adorable and wholesome – at first. But when the announcement hit social media, fans were less than enthused about it. While many can agree that the gesture was very romantic, they are angry about how he got there.