Govt Slammed For Withdrawing Support For Miss SA
Govt Slammed For Withdrawing Support For Miss SA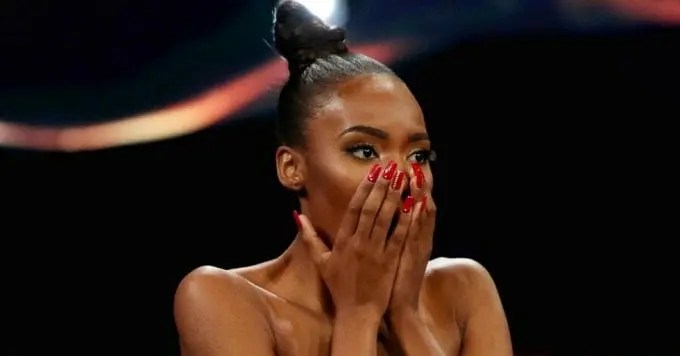 The SA Government, through the Department of Sport, Arts and Culture (DAC), just announced that they would be withdrawing their support of Miss South Africa representing the country at the Miss Universe 2021 pageant, and fans are outraged.
The competition will be held in Eliat, Israel on December 12th this year, and there has been an uproar both locally and internationally, of pageant fans demanding that models boycott the event, following the public human rights issues that Israel has been part of over the last few years.
Miss SA, Lalela Mswane, was set to represent the country at the event. But the excitement for the pageant has been ruined by urgent national calls for the model to boycott the event. Fans can't believe that she would be so willing and ready to promote a country whose government has been accused of Apartheid, when she comes from an Apartheid country herself.
Now the government has weighed in on the issue, and they are on the side of the people. In a statement by the DAC on Sunday, the government distanced itself from the pageant organisers, and their decision to stay in the controversial pageant.
The South African government withdraws its support and that of South Africa for the Miss South Africa pageant following the latter's intransigence and disregard of advice against partaking in the Miss Universe pageant scheduled to be held in Israel during the month of December 2021.
What during initial consultations appeared like engaging, constructive and progressive discussions, was later met with an unpleasant demeanour that is intransigent and lacking appreciation of the potential negative impact of such a decision on the reputation and future of a young black woman." the statement on the DAC website reads.
Internet users immediately went online to trash the government. Many think that it's odd for the government to pretend to care about Israel's Apartheid legacy now, when they have ties going back many years, that they still haven't cut. Some think that they are erroneously putting the spotlight on the individual, Lalela, and making it a personal issue because it is much harder for them to cancel the organisation instead. They say it is unfair that the government waited until after she was crowned to step in, and now are turning it into an attack on Miss Lalela's convictions.
The sad thing about all of this is how Lalela is the one who's name is being painted while the 'organizers' of miss SA are not individually named, can she get people who will advice her because the Miss SA team is seemingly not interested in such issues as apartheid

— Oral Hygienist (@snenhlanhlanto3) November 14, 2021
So human rights are only considered when she has to participate in the pageant?
South Africa can import and export goods to Israel, that does not matter?
If SA is serious about human rights it should stop trading with Israel. Until then, let the young lady go compete.

— Bhuti Lekese (@seeyazee) November 14, 2021
Has your government boycotted ALL trade with Israel or are we still getting computer chips and agricultural products while selling them diamonds? So their stance on the diplomatic issue is to stop a young woman from COMPETING, while we contribute billions in trade? Seriously?😒

— Thato V Mmatli (@MsThatoV) November 14, 2021