GOSPEL STAR THINAH ZUNGU AND UKHOZI FM PRESENTER JOIN FORCES
GOSPEL STAR THINAH ZUNGU AND UKHOZI FM PRESENTER JOIN FORCES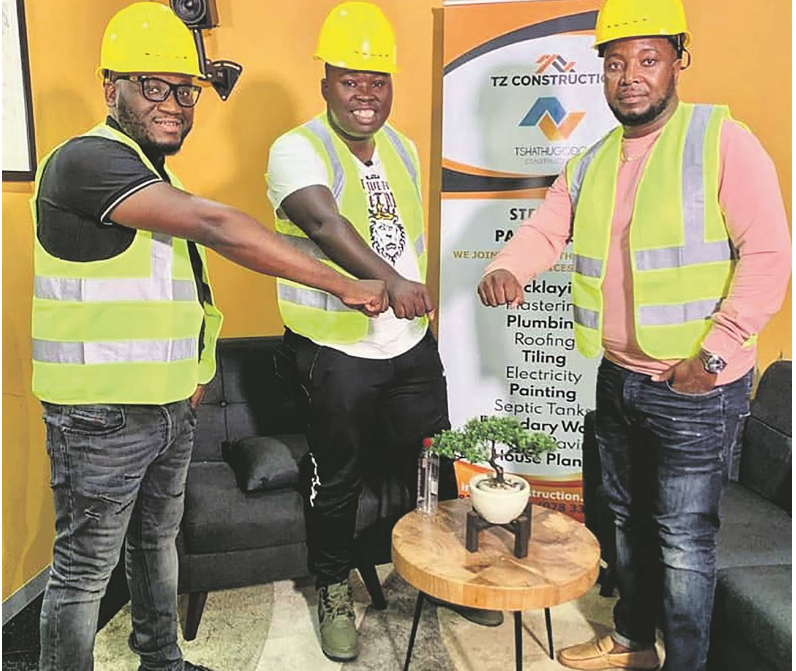 Gospel star Thinah Zungu and Ukhozi FM presenter Khathide "Tshatha" Ngobe have joined forces.
They announced a working partnership of their constructions companies TZ Construction, which is owned by Thinah, and Tshathugodo Construction, which is owned by Tshatha.
They said the aim of their partnership was to show that two heads were better than one while encouraging people to build beautiful houses. They also want to encourage people to consider construction as a career.
Thinah, who started his construction company in 2018, said: "It's time for people to see they can go far if they work together.
"I want to assure people we are able to build all kinds of houses, not just double-storey houses, which I'm known for.
"I fell in love with construction in 2018 after I built my parents' house. I realised I should not depend on music, but can make a living with construction while creating working opportunities for people."
Thinah said people shouldn't think they couldn't build beautiful houses in villages.
"We're here to change that with our construction companies. I'm leading by example because I build my own beautiful double-storey in my dusty village in Inanda.
"Construction is the way to go. During lockdown, my company managed to build more than six big houses and hired over 80 people," he said.
Tshatha, who recently started his construction company, said: "I grew up building houses with my uncle Themba Dumisa in Nongoma. When I moved to Durban, I worked for construction companies that built Lindelani Township RDPs before I was hired by Ukhozi.
"If Ukhozi hadn't hired me, I would be in construction. I want to encourage people to consider construction because it has many opportunities."