Gospel star Dumi Mkokstad opens up on almost committing suicide
Gospel star Dumi Mkokstad opens up on almost committing suicide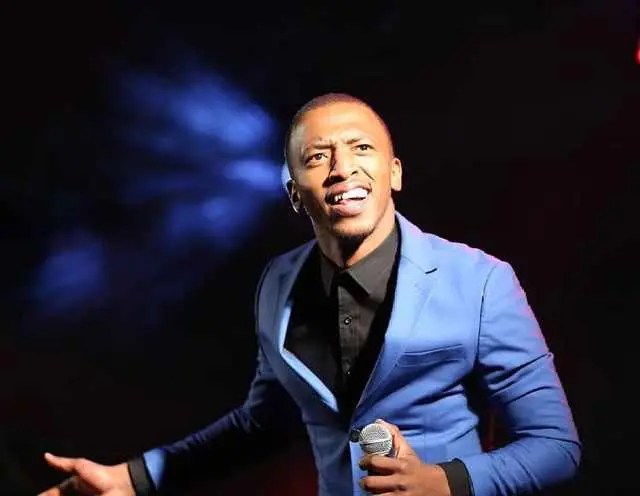 Gospel star Dumi Mkokstad recently opened up about his struggle with depression after he was dragged for a tweet that he made under Riky Rick's hashtag, #RIKYRICK-I-UNDERSTAND.
In a now-deleted tweet, Dumi tweeted that "suicide isn't the solution, Christ is." This did not sit well with some of the Twitter users, and here are a few reactions.
No you misunderstood me!

Read my tweets

— #DUMI_MKOKSTAD (@Dumi_MkokstadSa) February 25, 2022
Stupid lies!

— #DUMI_MKOKSTAD (@Dumi_MkokstadSa) February 25, 2022
In his defense, Dumi said he was simply sharing with those who may be going through depression that Christ may help them because he helped him too.
He added that it would be "extremely stupid and insensitive" of him to criticize those who have passed on.
"Bcos I have been through depression I wrote tweets yesterday with the #RIKYRICK_I_UNDERSTAND because I have been there and I was on the verge of committing suicide myself. Therefore I can never judge anyone who ends up taking their lives because I know exactly what they're facing," he tweeted.
He added, "Maybe let's start here Iv been through depression myself and would never Not understand anyone's reaction to it. People deal with situations differently and I will never judge anyone who may go through that."
Jst bcos we made mistakes at some point in our lives

Everyday you will make sure you live to remind us of the mistakes We made yesterday.

You publicly embarrass and disrespect us On these social streets we share with OUR KIDS#rikyrick_i_understand

— #DUMI_MKOKSTAD (@Dumi_MkokstadSa) February 24, 2022
Meanwhile, #RIPRIKYRICK has been trending ever since the news of his passing broke earlier this week. The rapper had been battling depression for some time. He was vocal about his fight. Read More: Riky Rick's Struggle With Depression.
Riky's memorial and funeral service will be held next week. You can get all the details here: Private Send-Off For Boss Zonke!
His family has asked for privacy during this difficult time.
Cassper Nyovest is amongst Riky's friends who have also taken to their social media platforms to remember him. Sharing a picture, he wrote: "This is probably my favorite picture of us. There's a lil funny story to it. As a man, I am very uncomfortable with another man touching me or worse, being behind me. So when Riky creeped up behind me in the middle of an interview, what I really wanna do is turn around and ask "Which one is this one now" lol…
"But when I heard his voice I had to put my guard down and chill cause it was him. I don't remember what he said in this interview but I know he was showing love like he always would. I'm not ready to let go yet, it's all still I shock but what I shared with this man was real and we both knew it. My brother! To be continued.