Gospel star Dumi 'Mkokstad' Nzimande and wife are expecting
Gospel star Dumi 'Mkokstad' Nzimande and wife are expecting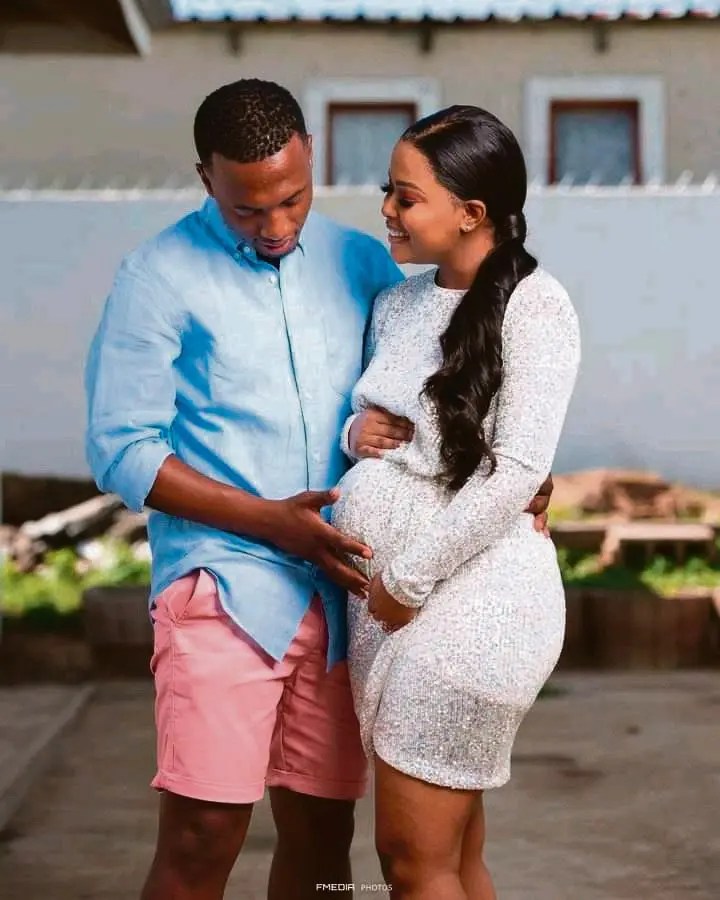 Conradulation messages are pouring in for gospel artist Dumi "Mkokstad" Nzimande and his wife, Dr Ziphozenkosi Mthembu.
This comes after they announced they were expecting their first child.
They said they'd be having a baby girl and had already decided to name her Lenan'izulu Olumiphakade Nzimande.
Ziphozenkosi said: "This is a miracle baby. We were going through a lot. My mum was admitted to the ICU with Covid-19 and while we were trying to focus on my mother's health, my workplace was looted.
"In the middle of all that, I fell pregnant. It was through the grace of God. I say this because we were not expecting this to happen."
Ziphozenkosi said the baby was expected towards the end of March or beginning of April.
"This is my first pregnancy. It's a challenging yet exciting journey for me.
"It's challenging because of the morning sickness and the tiredness, but I'm enjoying each and every part of it," she said.
"Seeing the baby on scans and feeling her tiny kicks in my tummy is such joy. I'm a happy mum."
Dumi said they were hoping for twins, but he was not complaining.
"We're still grateful for this baby. She has brought joy to us," he said.
Sharing the news with her followers on Twitter, Ziphozenkosi wrote: "Our love made you. There are many things I am grateful for, this exceeds them all @dumi_mkokstadsa."
Dumi wrote: "So it's been a few months. We said our prayers unto the Lord and He provide but what I want to highlight is that I am so, so, so proud of my wife. The Lord blessed me with the most amazing human in the world."