Good news for the lovers of Umkhokha
Good news for the lovers of Umkhokha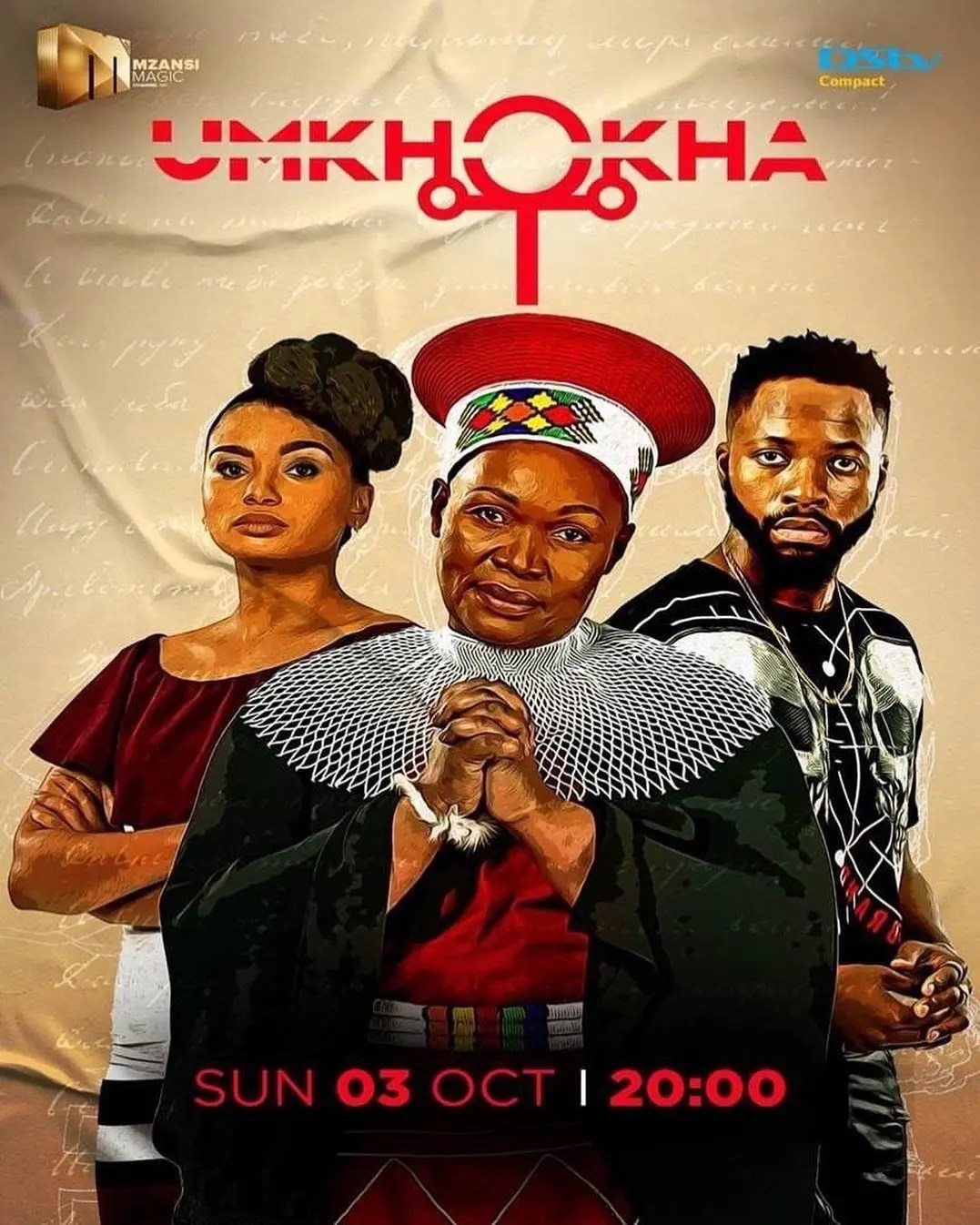 Although it premiered only recently, towards the end of 2021. Umkhokha has already secured its place at the top of TV charts in Mzansi. Now, it looks like its reign is set to continue, following the recent announcement.
Entertainment commentator Phil Mphela has broken the news that there is work in progress to expand the Mzansi Magic limited series into a telenovela/ soapie. He has also revealed that the show will possibly be written by Bongi Ndaba, one of Mzansi's best screenwriters, who is also the brain behind the long-running hit soapie Generations.
BREAKING NEWS:

Umkhokha turning into a telenovela

I can confirm that plans are underway to expand the popular Mzansi Magic series into a telenovela.

Word is, prolific writer Bongi Ndaba has been touted as possible Head Writer for the telenovela iteration. #KgopoloReports pic.twitter.com/KywpEoVjtc

— Kgopolo (@PhilMphela) February 1, 2022
The show stars Deli Malinga, Sibonile Ngubanea, and Sthandiwe Kgoroge as MaNzimande, among others. As of January 2022, the show had surpassed DSTV's The Queen in viewership, with them coming in with 967K to 937k viewers, respectively. At the time, fans applauded the show for its different and exciting storyline, which keeps them hooked and watching week after week.
Following the announcement, Phil has expressed his scepticism about the move to turn the limited series into a soapie. He said that the show was fast paced enough to work well as a limited series, which is why it attracted such a big audience. The world is transitioning towards shorter TV series if trends in international TV viewership are anything to go by, so it was great to see a show that subverted what is regularly done on South African shows.
He further suspected that for the show to turn into a telenovela, the storyline would need to slow down significantly so they don't run out of content. But that would ruin the magic of the show, and potentially jeopardise the very thing for which it is greatly loved.
However, he also said that since the show would probably be in the hands of Bongi Ndaba, he felt a measure of peace with the decision. And if Phil, a TV guru, trusts her, who are we to doubt her talent?
But, with what Bongi Ndaba did with Erased on MOJA Love, I trust her as a good storyteller.

It's no secret Im a huge fan of Umkhokha. Chris Radebe did a brilliant job with season 1.

I'm excited for the cast, but I gotta be honest, I prefer the show as a series#KgopoloReports

— Kgopolo (@PhilMphela) February 1, 2022
Even so, Phil has recently pleaded with Mzansi film and TV industry executives to think about changing the format of local TV shows to what the current audiences are begging for. He gave the example of the Korean show Squid Game, the latest global phenomenon in TV, which hit with one season made of only 10 episodes.
Change the game!

The excuse can't be; shows become telenovelas because actors need steady work.

Viewers are tired of soapies & telenovelas. I know they pull numbers but we need a new wave of star vehicles in Mzansi.

Limited series are the future! Please

— Kgopolo (@PhilMphela) February 1, 2022
Korean series outchea pulling numbers and breaking records.

Looks like "All Of Us Are Dead" is gunning for Squid Games' throne worldwide.

Mzansi, Africa, vukani!

Stop making the same type of shows with actors talking too much and no effort in breaking the formulaic style! pic.twitter.com/zoWKCwOmTU

— Kgopolo (@PhilMphela) January 31, 2022
The intensity of a fast-paced storyline – which is necessary if a show is to be a limited series – is more likely to keep viewers engaged. Much better than those shows where viewers can go months without watching, and when they finally return, easily pick up from where they left off because the plot takes forever to develop.