Gogo Maweni finally speaks out
Gogo Maweni finally speaks out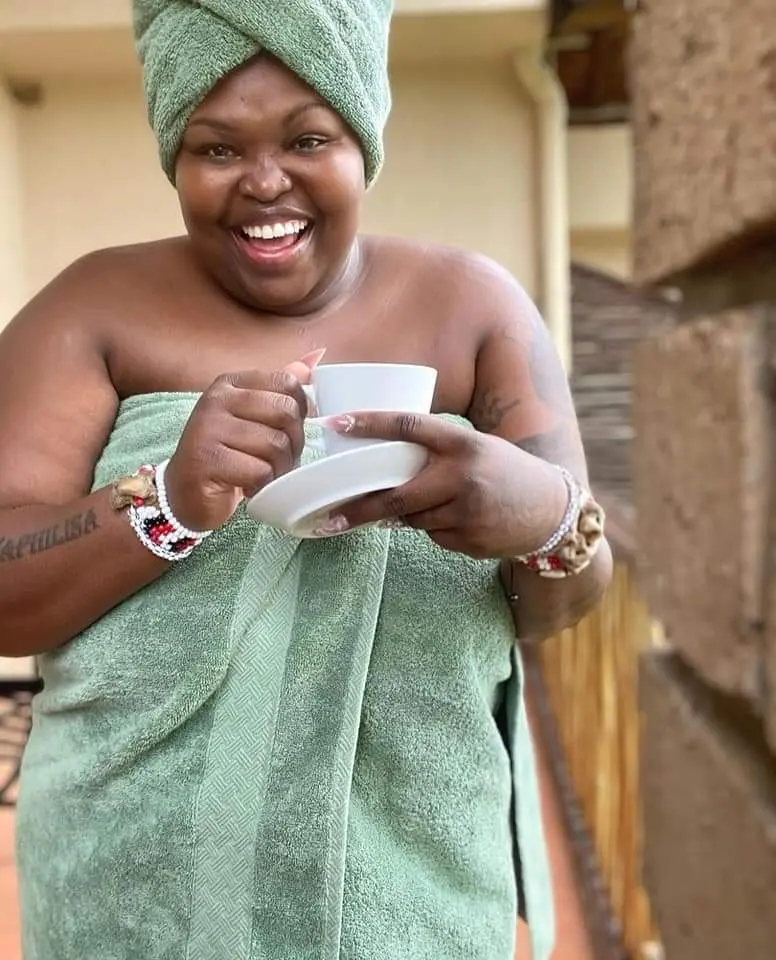 Reality TV star and Sthembiso 'SK 'Khoza's baby mama Gogo Maweni, has responded to social media users' claims that she bewitched the fathers of her kids.
Gogo Maweni has been making tabloid headlines ever since a post she made on social media resurfaced where she said, "I don't have baby daddy issues. All issues were settled in my nduma! The outcome was to leave them with nothing…if my kids don't "eat" no one eats – do the math!"
Tweeps have since accused her of bewitching her baby daddies. In an interview on Gagasi FM, she cleared the air. Gogo Maweni rubbished the accusations and said she was also shocked and saddened by SK Khoza's behavior.
"For those who don't know, I supported him financially and emotionally. I have never seen this side of him and I cannot comment on his behavior because there are things that I cannot speak about regarding him.
She admitted that SK is the father of her kid and she doesn't hate him. Asked if she could assist SK traditionally if he reached out to her, she said she could. "I will be willing to assist. Sthembiso is the father of my child. I don't hate him and I don't like seeing him do all these things and to be honest I was hurt. To be honest he was one of the people who pushed me to accept my ancestral calling. I don't want to and he said you need to go through this and I will support you."
She said SK might have tarnished his brand on his own, but Gogo Maweni doesn't want to be involved. What shocked many was when she said ancestors protect their senders. "I have ancestors and they watch over me. She said her ancestors listen to her whenever she complains about anything.
"I didn't do anything that anybody wouldn't do," The presenters were shocked by this. According to her, if something takes a toll on her, then she ought to tell your ancestors or God and whatever they do with it is their problem, not hers.
She made it clear that she doesn't want to blame for SK's behavior and said the actor is going through his own personal stuff she cannot reveal.
Speaking to a local publication, Khoza refuted claims that he was on drugs during the videos that have gone viral on social media. "It was [a] moment where I was treated in a bad way and I lost my s**t. No one was hurt, just somebody was sworn at.
"People like to say nonsense. I don't do drugs, my family know that. I've taken drug tests in front of my family members. It's literally one of those moments where I was rubbed the wrong way and I reacted, that's that," he explains.
"I purposefully did that, because I wanted to show people that they are quick to jump to conclusions. When I said that maybe some of us are meant to be great in the next lifetime, it's maybe that. It means maybe, if things are not great in this lifetime, maybe they will be great in the next lifetime," he said.