Ginimbi's sister Nelia Kadungure now selling cars
Ginimbi's sister Nelia Kadungure now selling cars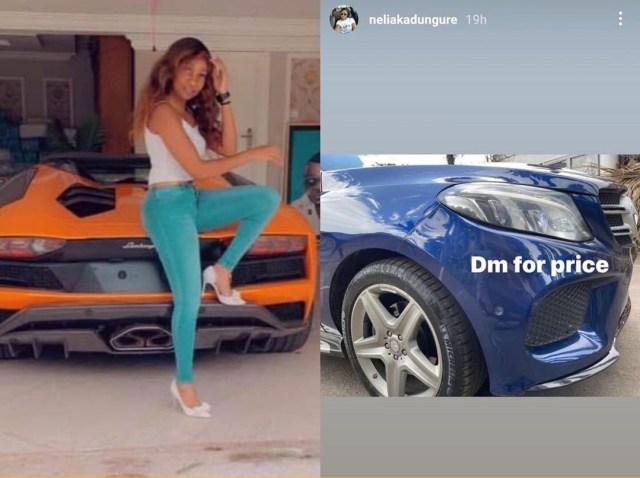 Nelia Kadungure selling cars. Nelia Kadungure seems to be living to the fullest as she enjoys her late brother's legacy, Ginimbi( Genius Kadungure).
Nelia Kadungure got people insinuating that she is now selling cars for a living after she posted pictures of a Mercedes Benz on her Instagram story asking people to inbox her for prices
However, Nelia Kadungure's profession is not known and when people saw her post they suspected that she is selling part of Ginimbi's estate in order to maintain the lavish lifestyle her brother lived before he died.
Nelia Kadungure is the beneficiary to 60% of Ginimbi's estate and she is currently residing at Ginimbi's mansion in Domboshawa. Below are some of the pictures the popular businesswoman posted