Gigi Lamayne and Inno Morolong settle their differences – Video
Gigi Lamayne and Inno Morolong settle their differences – Video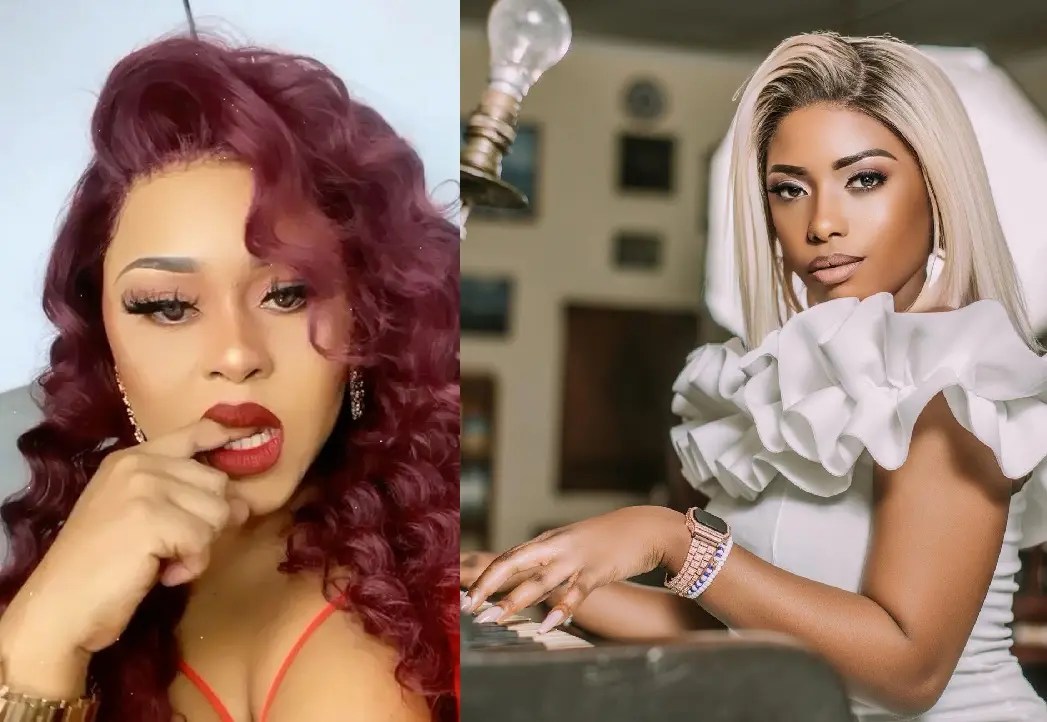 Gigi Lamayne and Inno Morolong have officially settle their differences as they two was spotted together on a Instagram live chat.
The two have been the talk of the town for days now after Inno accused the star of always going after every man she dates.
The club host said she is ready to "fight" for her new man Fermi Large and she is definitely not taking chances.
It all started after Gigi followed Inno's man on Instagram and that sparked more issues between the two women.
Thereafter, Gigi responded by releasing an official statement to sue her for defamation of character.
Well, it looks like they have settled their feud and have also decided to tell how it all started.
They also spoke out about their relationship and where things went wrong as the man involved, Femi Large also joined the live.
Gigi then made it clear that she is not involved with Femi as it was all a rumour.
Inno on the other hand says Gigi Lamayne is no longer suing her and apologizes to Gigi.
See some of the clips from the live chat:
Inno Morolong and Gigi Lamayne speak out about their relationship and where things went wrong.

PART 1 pic.twitter.com/QHd59xJeNp

— Musa Khawula (@khawula_musa) November 24, 2021
Gigi Lamayne sits down with Inno Morolong and her boyfriend Femi Large.

Gigi Lamayne says she is not dating Femi Large. pic.twitter.com/2KMl3LCt9i

— Musa Khawula (@khawula_musa) November 24, 2021
Inno Morolong says Gigi Lamayne is no longer suing her and apologizes to Gigi. pic.twitter.com/mLrisyu5y9

— Musa Khawula (@khawula_musa) November 24, 2021